wednesday, May 31 2006
Unique rose images
Looking for rose photographs, fine art prints to decorate your home or office. Check these out.
michael moore sued
...by an Iraq vet who says the lefty polemicist twisted his words and ruined his reputation.
powerful ideas
...are being discussed by Shrinkwrapped and One Cosmos, who writes about the curious unhappiness of human beings who possess the greatest comforts in the history of man:
To the extent that we do not use the world as a plane to rediscover our divine "inwardness," then we will be strangers in this world, wandering from pleasure to pleasure with "no direction home." In other words, in our fallen, "exteriorized" state of consciousness, we require suffering to overcome our faults, to "tear ourselves from sin," and to reascend back to our source. In the spiritual view, it is our illusory, exteriorized state that is the cause of our suffering. Therefore, to provide this illusory state with even less suffering--to try to make it completely comfortable and to eliminate all friction--is simply going to increase confusion and cause more souls to deviate from their proper end.

These are Nietzsche's pathetic last men, who will live in a "pitiable comfort." I'm afraid that we are well into that "false" singularity, and we can already see it's baleful effects. I believe that ministering to the needs of these last men forms the basis of contemporary liberalism, which increasingly cannot tolerate discomfort, disappointment, or inconvenience. I believe it may have been Theodore Dalrymple who wrote that the fallacy at the heart of liberalism is that misery always rises to the level of the means available to alleviate it. Therefore, even if a liberal program "works," it doesn't work, because it simply creates an appetite--an expectation, really--that unhappiness or unfairness should not exist. To live one's life in this way is a recipe for metaphysical disaster.
pack mentality
How many headlines contain "got their groove back"? Way too many.
the cult of overwork
baloney with sauce is still baloney
Most smart people have a hidden weakness and it's this – they're absolute suckers for anything that sounds clever.

As soon as you start hitting people with technical terms, fancy graphs, famous names and the like, you'll immediately increase your credibility. If they're smart, they're even more likely to find themselves nodding in agreement. Many intelligent people would rather cut off a finger than admit they don't know what you're talking about.

...

I've been to quite a few consultancy presentations where all kinds of jargon and graphs are flashed up on the screen. The consultants will drop terms like "inverted blade-center uptime matrix" into the presentation while showing some baffling data on the screen. If I look around the room while this is going on, everyone will be nodding and wide-eyed. The audience is baffled by the cool-sounding words and the clever-looking graphs.

If, at this time, you ask the consultant what exactly an "inverted blade-center uptime matrix" is, they'll often try to fob-you off with even more meaningless jargon. If you persist in trying to pin them down, they'll start acting like you must be some kind of incompetent idiot for not understanding this stuff. And the audience will probably be on the consultant's side - they don't want to be seen as incompetent idiots.

Consultants behave this way because they know that's how to get a sale. Bombard people with clever-sounding stuff they don't really understand, and they'll assume that you're some kind of genius. It's a great way of making money.
seriously souped up solar power
IF YOU want efficient solar power, Victor Klimov has a deal for you. Give him one photon of sunlight, and he'll give you two electrons' worth of electricity.

Not impressed? You should be. In all solar cells now in use - in everything from satellites to pocket calculators - each incoming photon contributes at most one energised electron to the electric current it generates. Now Klimov, a physicist at Los Alamos National Laboratory in New Mexico, has broken through this barrier. He has shown that by shrinking the elements of a solar cell down to a few nanometres, or millionths of a millimetre, each captured photon can be made to generate not one, but two or even more charge carriers.
no, you can't even beat her with a toothbrush
Following are excerpts from an interview with the Mufti of Egypt Dr. Ali Gum'a, which aired on Al-Risala TV on May 26, 2006:
Ali Gum'a: Wife-beating is associated with the cultural status of women in the different societies. Women in some cultures are not averse to beatings. They consider it as an expression of masculinity, and as a kind of control, which she herself desires. In other societies, it is the exact opposite. We must follow reason. When we are dealing with certain societies...

I got a question from Canada. The man said: "Here, it is a crime to beat a wife, even with a toothbrush. Is this prohibition acceptable in Islam? Yes. Islam accepts that the beating of Canadian wives, in this culture and ambience... From childhood they are taught that beating women is a type of barbarism, savagery, and so on. There is nothing wrong with taking this into consideration, and adapting to society, because Islam did not command us to be aggressive towards women.
Which inspires us to present the lyrics to Shel Silverstein's classic, Masochistic Baby:
MASOCHISTIC BABY
Oh, ever since my Masochistic Baby went and left me
I got nothin' to hit but the wall.
She loved me when I beat her,
But I started actin' sweeter,
And that was no way to treat her at all.
Yes, she is the one that I'm dreamin' of,
And you always hurt the one you love.

And ever since my Masochistic Baby went and left me,
I got nothin' to hit but the wall, oh no...
Nothin' to beat but the eggs
Nothin' to belt but my pants
Nothin' to whip but the cream
Nothin' to punch but the clock
Nothin' to strike but a match.
yes, why didn't he?
Throughout the film, Gore displays his passion for the global warming issue, and it is obvious that he has dedicated a substantial amount of time to learning about climate change and the greenhouse effect. This leads to an obvious question.

The Kyoto Protocol was negotiated in December 1997, giving the Clinton-Gore administration more than three years to present it to the Senate for ratification. Given Gore's knowledge and passion for global warming, you wonder why the vice president didn't seize on the opportunity of a lifetime?
Maybe because the Senate voted 95-0 advising Gore not to accept any climate treaty (Kyoto) that exempted India and China. Kyoto did exactly that.
Also: MSNBC claims Gore is being "swift boated" about his crusade.
gas and hot air
IT IS CONVENIENTLY forgotten today that former Vice President Al Gore, among other leftists, once advocated that the government artificially raise gas prices to discourage oil consumption. With the market having set gasoline at an average price of just under $3 a gallon, some interesting things are happening. For one, leftists are proclaiming their outrage at the high price of gas.

Also, people are not abandoning their cars. They are not even carpooling. This is great evidence of how valuable a tool the automobile is. There is no other mode of transportation — not mass transit, not bicycles or in-line skates — so convenient.
iowahawk goes green
...with his Ten Things You Can Do to Save the Planet. Here are four:
1. Turn off faucets when not in use. While a single dripping faucet may not seem to be much of an environmental hazzard, the numbers really begin to add up when you're hosting a Sierra Club fundraising party for Laurie David and all 10 of your bathrooms are in use. Have your domestic staff check to make sure that electonic sink sensors are working properly, and use other water conservation methods such as installing low-flow bidets. Remember to remind your guests: "If it's yellow, let it mellow."

2. Upgrade to a new Gulfstream G550. Next time you take off for Cannes or Sundance or that big Environmental Defense Fund gala, stop and think how much fuel that clunky old G450 is using. Not only does the new G550 have 10.8% better fuel efficiency, it's quieter, has real burled walnut, and with a maximum cruising speed of Mach 0.885 you'll never be late for the Palm d'Or ceremony!

3. Crush a Third World economic development movement. One of the most pressing threats facing our environment is rising incomes in Africa, Asia, and Latin America. Only a generation ago, these proud dark people were happily frolicking in the rain forest, foraging for organic foods amid the wonders of nature. Now, corrupted by wealth, they are demanding environmentally hazardous consumer goods like cars and air conditioning and malaria medicine. You can do your part to stop this dangerous consumer trend by supporting environmentally aware leaders like Robert Mugabe and Fidel Castro to foster an economy of sustainable low-impact ecolabor camps.

4. Don't Have Babies. Many people are shocked when they learn that fewer than 25% of the Screen Actors Guild and Directors Guild have been spayed or neutered. Sure, babies make great fashion accessories and it's fun to give them awesome names, like Kumquat Wildebeest Paltrow and Toploader Enchilada Cage. But these miniature humans will eventually grow and begin ravenously consuming the Earth's depleted reserves of aux pairs and psychotherapists.
tuesday, May 30 2006
iraq updates from Omar and Mohammed
Freedom of religion:
Radio Sawa brought some encouraging news about the state of freedom of faith in Kurdistan where hundreds of people have recently converted from Islam to to Christianity without facing the threat of being persecuted.

Of course it doesn't matter much if they converted to Judaism or Buddhism instead of Christianity or even the other way around; one's faith is one's choice and what we should care about is to see people practice this right without fear from being punished.

The report quotes an interesting statement of the PM of Kurdistan Nejervan Barzani (a Muslim himslef) who commented on the news by saying "I'd rather see a Muslim become Christian than to see him become a radical Muslim…"
More sensible de-ba'athification:
...the committee proposed to the Iraqi parliament a new law that includes considerable loosening of previous stiff de-ba'athification rules, mainly treating former "innocent" baa'th members of the 4th highest rank as retirees giving them full retirement rights and allowing those of the 5th highest rank to go back to their old jobs in the government offices and removing restrictions that banned those ba'ath members from assuming important positions in government offices (as high as general director or deputy minister). In fact the new law-once ratified-will oblige government offices and ministries to put those "clean members of the ba'ath" back in their jobs.
And busting CNN for sloppy translation:
Does the CNN have problems with translation from Arabic to English or is it a case of deliberate twisting of facts? I wasn't there at the press conference but I was able to find an audio clip of the same part of minister Zibari's statement through Radio Sawa, and what he said here is so much different from what the CNN claimed he did (my translation):

We respect Iran's and every other nation's right to pursue nuclear technology for research purposes and peaceful use given they accept [giving] the internationally required guarantees that this will not lead to an armament race in the region…

Listening to the 2nd version of the story (in Zibari's own voice) it is clear that Iraq recognizes Iran's right to use nuclear power for peaceful purposes exclusively and is moreover asking Iran for guarantees, not the other way around CNN!
memorial day 2006
"People sleep peaceably in their beds at night only
because rough men stand ready to do violence on their behalf."
--George Orwell
To which we append "rough men and women."
the troops have moved on
One party is overly sanguine, unwilling to acknowledge its errors. The other is overly maudlin, unable to forgive the same. The Bush administration seeks to insulate the public from the reality of war, placing its burden on the few. The press has tried to fill that gap by exposing the raw brutality of the insurgency; but it has often done so without context, leaving a clear implication that we can never win.

In the past, the American public could turn to its sons for martial perspective. Soldiers have historically been perhaps the country's truest reflection, a socio-economic cross-section borne from common ideals. The problem is, this war is not being fought by World War II's citizen-soldiers. Nor is it fought by Vietnam's draftees. Its wages are paid by a small cadre of volunteers that composes about one-tenth of 1 percent of the population — America's warrior class.

The insular nature of this group — and a war that has spiraled into politicization — has left the Americans disconnected and confused. It's as if they have been invited into the owner's box to settle a first-quarter disagreement on the coach's play-calling. Not only are they unprepared to talk play selection, most have never even seen a football game.
ben stein
Remarks delivered on Saturday evening in Arlington, Virginia, at the Memorial Day weekend seminar and grief camp of TAPS -- the Tragedy Assistance Program for Survivors.
THANK YOU FOR LETTING ME be a part of your family. This is the most important family on the planet right now. There is a First Family on Pennsylvania Avenue, but this is the real first family. The family of those who have paid the ultimate price to keep us free and dignified and alive.

A bad day for me is when I get stuck in traffic or have a toothache or notice that I have gained weight or my teenage son is surly.

A bad day for you is realizing that the only man or woman you have ever loved is gone for this lifetime.

A difficult day for me with my wife is when she's out at her bridge lesson and comes home late so my dinner is late.

A difficult day for you is when you wake up from a dream that your husband or wife or son or daughter or mother or father was alive and laughing with you and realize you'll never see that loveable person again for the rest of your natural lives.

A bad day for an ordinary American is seeing the stock market go down or watching his son sneak a beer.

A bad day for you is a sort of loneliness, a hopeless, cruel loneliness that cuts right to the bone like the cut of a knife, that tells you that there is no one there to hug you, no one to kiss you, no one to fix the kids' bikes, no one to wipe away the tears that just come uncontrollably when you least expect them.

A bad day for me is getting stuck in an airport security line. A bad day for you is being on the plane alone.

Yet your loneliness has meaning. Your loneliness, your pain, is the mortar and concrete that anchors the nation. The sacrifice your loved ones made, the sacrifice you made, that your kids made, is what makes the whole American world safe from terror.

Your loved ones' lives had what we all want: meaning. The knowledge you were doing something big for others. That is EVERYTHING in life.

Wall Street does not have it. Hollywood does not have it. They're just in it for the fame and the money.

Your loved ones were in it for unselfishness, for kindness, for love of one's fellow man. There is no higher meaning on this earth.

The media try to rob your husbands' and wives' and kids' lives of meaning saying this war is not about anything.

They're wrong and they say what they say because they don't see the truth. They print a story on the front page about Marines killing civilians in a town in Iraq and if they did, it was wrong. But the big media never report a MARINE throwing himself on a bomb to protect an Iraqi child, or a Marine giving his life to rid a town of murderers or a Marine or an Army man or woman or a Navy Seal or a Coast Guardsman offering up his life so that Iraqi human beings can have the same freedoms and rights we take for granted here in America.

The media are like grave robbers, robbing you of the certain knowledge that your spouses gave their lives for something deeply worthwhile: human dignity.

Your loved ones' lives and deaths had as much meaning at the lives and deaths of every American who died for freedom from Valley Forge to the Battle of the Bulge to Cho-Sin Reservoir to the Cu Chi tunnels to the Balkans to Kabul, Afghanistan, to Falluja, Iraq.

And if the media doesn't know it, every other American does. This is a very difficult fight, but the ordinary American knows what your loved ones have done and respects them.

Your families, your loved one, your children have more respect than Sean Penn and Barbra Streisand and the Dixie Chicks all put together times a million. And the media like to criticize because they know -- in their hearts -- that they will never have the guts that the man and woman in uniform have. I think media envy of your loved ones' courage has a lot do with media mockery of the war.

To heck with them. Your husbands are the real stars. Your wives and kids are the real stars. They burn brightly forever as long as there are free men and women and the longing for human freedom burns bright in the human heart.

John F. Kennedy said that here on earth, God's work is our work. That doesn't mean Wall Street's work. It doesn't mean the Washington Post's work. It doesn't mean Hollywood's work. It means the work you guys do and the work of your husbands and wives and kids. Living and dying for your fellow man. That is God's work in the deepest sense, and God bless you for what you do, and God keep you until you are with your loved ones again.
the michael carlson credo
Michael Carlson wrote the credo published here May of 2000 when he was a high school senior. At his parent's request, he did a year of college and made the deans list. Then he enlisted the day after school was over and left for boot camp within the week. He kept a journal while in boot camp at Ft Benning where he was when the 911 attacks occurred. The journal entry for that day, which was also the date of final inspection for his unit, is excerpted here as well.

I was born in Wisconsin. We lived in a town called Webster, on a road called Lavern Lane. Since then Many things have changed, but many more remain the same. We no longer live in the country, we only go to church once or twice a year, and we no longer struggle to make ends meet. Today we live in they city, but we still have a Junk Yard, my dad still works sixteen hours a day, everyday. Today I am a man not a seven year old child. There are still cars every where. We own over 90. About twenty of them still run and twelve of those we store in the city. No we don't have a parking lot. What we do is borrow our neighbors unused stalls for fixing there cars and doing other little things for them.
To read it all is to understand who we are memorializing today.
Also "One Year Later -- a Parent's Perspective"
why they fight
Meet Maj. Chris Curtain of the 10th Marine Regiment, a 35-year-old out of Bridgeport, Conn., Norwich University and - most recently - the Syrian-Iraq frontier.

That on-again, off-again hotspot doesn't get nearly the attention it deserves. Once upon a time it was a sieve; al Qaeda fighters and other terrorists entered Iraq with virtual impunity and then set about their deadly tasks.

Lately the traffic has been choked down - not eliminated, but perhaps brought under control. That's a critical step in controlling the Iraqi insurgency.

For this, thank Curtain and his comrades.

Pressed for details, the major smiles wryly, a hint of amusement in his eyes, and just keeps his counsel. It wasn't his first trip to Iraq, nor is it likely to be his last - and if not Iraq, then somewhere equally as demanding, equally as dangerous.

Such is life for a major of Marines as the Long War proceeds. He has a wife and three children, but America must come first. They know it, he knows it - and that raises a fundamental question.

Why?

"I love my country," Curtain says.

That's it?

"The adventure," he adds. "And I like the people."

The twinkle leaves his eyes.

"I am part of something larger than myself. I am part of an organization that stands for something."
message from a proud mother
Gayle and Susan Gertson had two sons serve in Iraq. Around the time Cindy Sheehan became a media darling, Susan wrote us and sent us pictures. We reprint her message today.
Dear Editors,

I have been contemplating all day whether to send this to you in response to the article on Mrs. Sheehan. I have a lot of strong feelings on the subject, but I want people to understand that she doesn't speak for all of us. Both of my sons served in Iraq with honor and excelled at what they did. I am truly proud of both of them and can't stand to have people diminish what our troops are trying to do for the Iraqi people - after all, they deserve to live as well as the rest of us, many of whom take for granted our great way of life.

Along with my letter I am attaching an article from the Stryker Brigade News, where my son's death is mentioned. These friends of his are still in Iraq and have suffered many losses - I see no need for the Sheehan's of the world to add to their suffering.

I am also sending a picture of each of my sons in Iraq.

Susan Gertson

Here is Mrs. Gertson's message to Cindy Sheehan (see post below if the name doesn't ring a bell):
As the mother of two soldiers, my heart goes out to you and I understand your pain, if not your actions. I'm not sure where to begin, so I'll start by telling you this:

My youngest son served as a medic with 4ID at the start of the war in Iraq. He had no A/C for months and lived on nothing but MRE's for 6-7 months, giving a lot of those to the hungry Iraqi kids, causing his weight to drop from 202 to 160.

He was astounded by the poverty the Iraqi people lived in, while Saddam lived in TOTAL luxury. As a medic, he had to treat not only our soldiers, but the innocent victims targeted by their own people. I don't think he ever got used to the wounded children.

He left his wife here, expecting their first child. While he wasn't crazy about going to Iraq, he truly believed in what he was doing there, and after serving four years in the Army, he can still be recalled to go back to Iraq.

Our oldest son was a sniper with the Stryker Brigade and had been in Iraq for four months when he was killed in February this year.

He always talked about the children there, giving them candy, working on their bicycles, etc. He said if we help these children now, maybe they won't grow up to hate OUR children! He told us more than once "Freedom Isn't Free!!".

He was very proud of what he was doing and truly believed we are doing the right thing in Iraq. He had already re-enlisted for Army Ranger School.

Whether you like Bush or not, whether you voted for Bush or not - you are letting your personal feelings and your grief cloud your judgment, according to your current actions. We had two sons serve in Iraq and one didn't return. They both believed in their service there, and you are totally degrading every soldier we have serving today. We have a lot of friends still in Iraq - try telling them they are wasting their time - I'm sure you won't like their response!

When you, and others, degrade our President and our military, you are giving our enemies more reasons to harm our troops. It demeans everything they are trying to accomplish. Our military is still voluntary and while most signed up for the benefits, they also knew there was always a chance of combat action.

The attacks of the terrorists have a very long history, dating back to Jimmy Carter's "supreme reign" until the present. George W. Bush is the ONLY President who has had enough strength and resolve to do anything at all to protect not only us, but the rest of the world as well. Don't you think it's about time we put a halt to these crazy people, or would you rather wait until they wipe out all decent people?

If you really want to put your time to good use - try doing something in support of our troops, like showing them the respect they deserve. That includes their Commander-in-Chief. We're there, and we have to finish the job. That's what most of our troops will tell you they want. I don't want both of my sons' service, and one's death, to be in vain.

Again, my sympathies to you on the loss of your son - may you find peace and the strength to do what is right for our country.

Susan Gertson

Proud Supporter of Our Troops
Proud Mom of Two Soldiers
Proud Supporter of Our President
google forgets
It's kind of sad. They change their homepage logo for all sorts of holidays and occasions. Just last week they paid tribute to Arthur Conan Doyle's birthday. But Memorial Day doesn't seem to rate anything at all.
Here are the occasions Google did bother to remember.
sunday may 28, 2006
cbs's culture of corruption
...turns Democrat William Jefferson into a Republican. Hmm. Maybe if the GOP loses seats in November, CBS can restore their majority by just turning Dems into Republicans.
five things never to do to your car
mystery meat
William Saletan thinks we should grow our meat in labs. But is that organic?
proof
They say you can't prove the existence of Spirit, but that's not true, any more than you can't prove the existence of love or beauty. Of course you can, but only to someone who's inclined to accept the appropriate proof. In my case, once I began achieving a bit of "vertical liftoff" ten or eleven years ago, I began to "discover" things about Spirit. Or at least I thought I was discovering them. Turns out I wasn't, any more than I discovered Lake Tahoe on vacation just because I had never been there before.

Two things about these "discoveries" were striking. First, I suddenly had the capacity to understand the meaning of spiritual writing in a way that I never had before. Somehow I understood its "within," or inner significance. Secondly, instead of a process of "learning," it was more like a process of confirmation. In other words, I would think that I had discovered something by myself, only to discover that others before me had discovered the same thing.
a war to be proud of
...what did 2,400 brave and now deceased Americans really sacrifice for in Iraq, along with thousands more who were wounded? And what were billions in treasure spent on? And what about the hundreds of collective years of service offered by our soldiers? What exactly did intrepid officers in the news like a Gen. Petreus, or Col. McMaster, or Lt. Col Kurilla fight for?

First, there is no longer a mass murderer atop one of the oil-richest states in the world. Imagine what Iraq would now look like with $70 a barrel oil, a $50 billion unchecked and ongoing Oil-for-Food U.N. scandal, the 15th year of no-fly zones, a punitative U.N. embargo on the Iraqi people — all perverted by Russian arms sales, European oil concessions, and frenzied Chinese efforts to get energy contracts from Saddam.

The Kurds would remain in perpetual danger. The Shiites would simply be harvested yearly, in quiet, by Saddam's police state. The Marsh Arabs would by now have been forgotten in their toxic dust-blown desert. Perhaps Saddam would have upped his cash pay-outs for homicide bombers on the West Bank.

Mohammar Khaddafi would be starting up his centrifuges and adding to his chemical weapons depots. Syria would still be in Lebanon. Washington would probably have ceased pressuring Egypt and the Gulf States to enact reform. Dr. Khan's nuclear mail-order house would be in high gear. We would still be hearing of a "militant wing" of Hamas, rather than watching a democratically elected terrorist clique reveal its true creed to the world.

But just as importantly, what did these rare Americans not fight for? Oil, for one thing. The price skyrocketed after they went in. The secret deals with Russia and France ended. The U.N. petroleum perfidy stopped. The Iraqis, and the Iraqis alone — not Saddam, the French, the Russians, or the U.N. — now adjudicate how much of their natural resources they will sell, and to whom.

Our soldiers fought for the chance of a democracy; that fact is uncontestable. Before they came to Iraq, there was a fascist dictatorship. Now, after three elections, there is an indigenous democratic government for the first time in the history of the Middle East. True, thousands of Iraqis have died publicly in the resulting sectarian mess; but thousands were dying silently each year under Saddam — with no hope that their sacrifice would ever result in the first steps that we have already long passed.

Our soldiers also removed a great threat to the United States. Again, the crisis brewing over Iran reminds us of what Iraq would have reemerged as. Like Iran, Saddam reaped petroprofits, sponsored terror, and sought weapons of mass destruction. But unlike Iran, he had already attacked four of his neighbors, gassed thousands of his own, and violated every agreement he had ever signed. There would have been no nascent new democracy in Iran that might some day have undermined Saddam, and, again unlike Iran, no internal dissident movement that might have come to power through a revolution or peaceful evolution.
saturday may 27, 2006
keeping perspective
From the Anchoress:
Perhaps I am a dim bulb, but President Bush has never surprised me, and that is probably why I have never felt let down or "betrayed" by him. He is, in essentials, precisely who he has ever been. He did not surprise me when he managed, in August of 2001, to find a morally workable solution in the matter of Embryonic Stem Cells.

He did not surprise me when, a month later, he stood on a pile of rubble and lifted a broken city from its knees. When my NYFD friends told me of the enormous consolation and strength he brought to his meetings with grieving families, I was not surprised. When the World Series opened in New York City and the President was invited to throw the first pitch, there was no surprise in his throwing (while wearing body armor) a perfect strike.
Read the whole thing. It's good to remember.
siepp versus sheehan
Cindy Sheehan is a useful idiot, a rattle-headed tool of everyone from Not In Our Name, who even as the Twin Towers were still smoldering worried more about retaliation against the poor Taliban than about women oppressed by the Taliban; to pro-Palestinian terrorist apologists; to your friendly neighborhood Stalinists at various branches of International ANSWER, whose objectives range from freeing Mumia to putting a bright and happy spin on daily life in North Korea.

And yet the most idiotic statement in Sheehan's new book, Dear President Bush, comes not from Sheehan herself but from Howard Zinn, who writes in the introduction: "A box-cutter can bring down a tower. A poem can build up a movement. A pamphlet can spark a revolution."

A box-cutter can bring down a tower. By now, I suppose, we should be used to the hard Left's extending underdog status to the worst of mass murderers; still, the sheer gall of beginning a series of David-and-Goliath metaphors with that one is breathtaking.
pelosi babble
Our intention is to establish a record so that we can go forward with public policy that has the support of the public and they know why certain decisions are made. The public is … they're beautiful -- they're optimistic, they're positive, they're concerned now about the direction of the country. But they project their own honesty on to some other people. Sometimes they think things are the way they are because that's the only way they can be. That's completely wrong. These people [Republicans] have acted in a way that is contrary to the public interest.
She goes on and on. Bush may mangle the language, but he's always clear about what he means.
basketball by the numbers
Moneyball Part 2. Malcolm Gladwell reviews a book by three economists—David Berri, Martin Schmidt, and Stacey Brook—who have come up with an algorithm for assessing the value of professional basketball players.
Simply put, they rank players according to what they call a Win Score—which is the number of wins that player alone can be said to have been responsible for in a given season...

I've noticed, in reading reactions to the book around the blogosphere, a certain residual skepticism, particularly among hard-core basketball fans. Someone wrote in to point out, for instance, that Shawn Marion's Win Score this past season was higher than Steve Nash's, when common sense would suggest that the team would suffer far more from the loss of Nash than Marion. I think that's right. Nash is more ultimately more valuable to the Suns than anyone else.
ceo pay
Gladwell also noted:
After reading the article in the New York Times yesterday on the hundreds of millions of dollars in compensation given over the past few years to the CEO of Home Depot, I ran across this: in 1949, the highest paid CEO in America was Charlie Wilson of General Motors, who earned $586,100 in salary, bonus and stock. That's roughly equivalent to what some of the better-compensated CEO's are making today.

But what did Wilson pay in taxes? $430,350.

Times have changed.
Is there a wistfulness in that recollection? For the "good old days" when making $580k left you with $155k? Read the comments.
bargain-rate bribes
by Burt Prelutsky
As Shakespeare once observed, more or less, who steals my purse steals trash, blah blah blah, but he that filches from me my good name, yada yada yada, makes me poor indeed.
Well, the Bard of Avon and the Burt of North Hills are in total agreement regarding the importance of one's reputation, although I do think he went slightly overboard with that trash line. I can only assume the Bard never had his wallet lifted, and then had to go about replacing his driver's license, and all those Visa, MasterCharge, Social Security, Medicare, and Auto Club, cards.
I have no reason to think that Bill and I are the only people who, like Cyrano de Bergerac, regard our reputations as white plumes well worth defending, even at the point of a sword. So, tell me, how is it that so many politicians, no matter their party, place so little value on their own?
I was just a kid when one of Eisenhower's closest associates, Sherman Adams, saw his own career scuttled when it came out that he'd accepted a vicuna coat from someone who wanted access to the White House.
It wasn't too many years later that Lyndon Johnson's protégé, Bobby Baker, saw his future turn to ashes when he accepted a stereo set from somebody whose name wasn't Santa Claus.
These days, we see the folks up on Capitol Hill running around in a panic, trying to pass measures to deal with ethics violations. And just what are we talking about? What is it that has these congressmen and senators in such a tizzy? What is it they have to vow never to do again? Hold on to your hats, boys and girls. These assorted millionaires have to make the ultimate sacrifice. They have to promise to pay for their own vacations, their own rounds of golf, and even -- dare I say it? – their own lunches!
Now, please understand, I am not claiming to be a saint. Heck, if I were in congress on Pork Barrel Day and a lobbyist offered me $10 million to vote for some unnecessary bridge being built in Alaska or for a highway leading from no place to nowhere in West Virginia, I just might take it.
But, for crying out loud, how proud can I be when people boast about America's having the best politicians money can buy when I know the bozos can be had for the price of a coat, a stereo, or even a ham sandwich?!
friday may 26, 2006
uh oh
For all the New York City students working to meet rigorous new academic standards, nothing is more important than having a good teacher. Teaching is a tough job, requiring a high level of talent, drive, knowledge and skill. But a new study of graduating college seniors found that students who major in education - the future teachers of America - have lower levels of literacy than all other students studied.
why your boss is overpaid
From Forbes.
hillary says slow down
Despite having freeways engineered for speeds over 80 mph, Americans endured a 55 mph speed limit from the days of Jimmy Carter until the Republican sweep of Congress in 1994.
The reason for lowering the speed limit to 55 was oil conservation. When the oil shock passed, the Democrats refused to reset the speed limit because higher speed limits would increase accidents. No doubt true. But why stop at 55? Lowering all speed limits to 20 mph would eliminate all 42,000 traffic deaths each year.
So we poked along (or paid tickets) because the nannies in the Democrat party thought it best for us. Guess what? The idea still lives.
REPORTER: During the Carter administration there was a 55-mile-an-hour speed limit, which even the oil company executives say driving slower would save gas. Would you favor a return to a national speed limit?"

HILLARY: The 55 mile speed limit really does lower gas usage, and wherever it can be required and the people will accept it, we ought to do it. But there are other things that we ought to do it. At every gas station, there ought to be a little sign which says, "Have you checked to see if your tires are inflated to the right pressure?"
a climate scientist writes al gore
I have just seen your new movie, "An Inconvenient Truth," about the threat that global warming presents to humanity. I think you did a very good job of explaining global warming theory, and your presentation was effective. Please convey my compliments to your good friend, Laurie David, for a job well done.

As a climate scientist myself -- you might remember me...I'm the one you mistook for your "good friend," UK scientist Phil Jones during my congressional testimony some years back -- I have a few questions that occurred to me while watching the movie.

1) Why did you make it look like hurricanes, tornadoes, wildfires, floods, droughts, and ice calving off of glaciers and falling into the ocean, are only recent phenomena associated with global warming? You surely know that hurricane experts have been warning congress for many years that the natural cycle in hurricanes would return some day, and that our built-up coastlines were ripe for a disaster (like Katrina, which you highlighted in the movie). And as long as snow continues to fall on glaciers, they will continue to flow downhill toward the sea. Yet you made it look like these things wouldn't happen if it weren't for global warming. Also, since there are virtually no measures of severe weather showing a recent increase, I assume those graphs you showed actually represented damage increases, which are well known to be simply due to greater population and wealth. Is that right?
Read it all.
Also: Inconvenient Truths, Indeed takes on Gore point by point.
too diverse
From IraqPundit:
You know what's wrong with Iraq's brand new unity government? It's too "diverse." Sez who? Sez the Los Angeles Times. No, I'm not kidding. In coverage so gloomy that it took the sun out of the Iraqi sky, the LA Times wrote that Prime Minister Maliki "faces a perilous obstacle course. He has a Cabinet so wide-ranging that it could collapse, a 34-point program aimed at satisfying each faction, and a disillusioned, weary nation to govern."

That's one sad mouthful. But in case you missed the LAT's contribution to Iraqi political discourse, the story rephrases its central insight: Iraq's new Cabinet "may be too diverse to prevail…"

Silly me. Political diversity -- such as a cabinet with 19 Shiites, eight Sunni Arabs, eight Kurds and one Christian, and including four women -- has never even occurred to me as a threat. The Iraq I knew didn't suffer from any political diversity at all; everything was ultimately run by a handful of Tikritis who shared a common ethnicity, religion, and psychosis. Not once, as I grew up under the Baathist regime, did I say to myself, "Well, at least we don't have to deal with diversity. That would ruin us."

On the other hand, I remember that there were always people who did think just that way about Iraq. Among them were Arab apologists for a dictatorship that served Arab Nationalist interests but made Iraqi life a nightmare. Given the country's ethnic make-up, these apologists argued, only a strong hand could hold Iraq together. That was an expression of dismissal of Iraqis, of contempt for them. The LAT's argument is no different from theirs; it's just boiled down to cabinet-level contempt.

You know, the Western education I received taught me to value representative government, not to fear it. Not to worry, though; the Western press is doing its best to qualify those values.
chilling news
The US economy is roaring. Yesterday, first quarter stats were revised to reflect a 5.3% rate of growth. Unemployment is low.
That means for MSM it is time to hang crepe. Two weeks ago the LA Daily News splashed a frontpage story full of handwringing: gasoline prices are up, housing prices starting to slide etc. Today, it reported the boom this way:
Oomph Leaving Today's Economy
Washington -- The economy showed even more pep in the first quarter, zipping ahead at a 5.3 percent pace. But a less energetic housing market and high energy prices are nowe taking out some of the oomph.
The story ran on page 3 of the business section.
thursday may 25, 2006
waiting for gore-dot
...that's a French "dot" (rhymes with doh!)
Al Gore can't stop concocting flimsy, easily fact-checked fibs. Quite an irony for a guy flagging a polemic titled "An Inconvenient Truth."
great american boom continues
Larry Kudlow sums it up.
bob dylan turned 65 yesterday
...and Mark Steyn reprised the column he wrote celebrating Bob's 60th. Hilarious:
I first noticed a sudden uptick in Bob Dylan articles maybe a couple of months ago, when instead of Pamela Anderson's breasts or J-Lo's bottom bursting through the National Post masthead there appeared to be a shriveled penis that had spent way too long in the bath.

On closer inspection, this turned out to be Bob Dylan's head. He was, it seems, getting ready to celebrate his birthday. For today, he turns 60. Sixty? I think the last time I saw him on TV was the 80th birthday tribute to Sinatra six years ago, and, to judge from their respective states, if Frank was 80, Bob had to be at least 130. He mumbled his way through Restless Farewell, though neither words nor tune were discernible, and then shyly offered, "Happy Birthday, Mister Frank." Frank sat through the number with a stunned look, no doubt thinking, "Geez, that's what I could look like in another 20, 25 years if I don't ease up on the late nights."
shamnesty
This "shamnesty" bill spells out the level of contempt the Senate has for middle-class Americans. This "comprehensive" bill includes:

• In-state tuition for illegal aliens. Your kid has to pay full freight if they cross state lines, but the illegal alien who broke into the country doesn't.
• All temporary guest workers have to be paid the prevailing wage. American citizens do not have to be paid prevailing wage.
• All agricultural guest workers under this bill cannot be fired by their employers except for what the bill calls "just cause." However, American agricultural workers can be fired for any reason.
• Illegal aliens are made eligible for Social Security. Not only will they receive retirement benefits, but their children will receive survivor benefits should the parents pass away. This is at a time when we are trying to keep Social Security solvent for the next generation.
• Expands the visa lottery program, which is itself a questionable way to make visa distribution decisions.
• Employers of illegal aliens get amnesty, too. Employers would be exempt from civil and criminal tax and criminal liability under immigration law. God forbid we hold employers accountable for helping illegal aliens break the law and being the magnet that has drawn them here for years.
• Taxpayer dollars to radical immigrant-rights groups so they can help illegal aliens adjust their status. Millions of your tax dollars will go to the same groups that organized those rallies where people who came here illegally waved foreign flags and thumbed their noses at our laws.
the next wave: crowdsourcing
From Wired, a fascinating look at how the 'net is changing industries from stock photography to R&D.
joan baez: his land is your land
For 14 years urban "farmers" have been squatting on 14 acres of industrial property owned by Ralph Horowitz. They've done wonderful things with the land, enriching the soil and growing food. It's a long saga, but now Horowitz wants 1) to be paid $16.35 million or 2) for the gardeners to clear out.
So what do these "mostly Mexican and Central American immigrants" do? Call Hollywood, Joan Baez and other predictably sanctimonious celebs.
And so it was that Joan Baez climbed a tree yesterday to protest one man's right to his private property. She was joined by Daryl Hannah, Ben Harper and two veteran tree sitters: Julia Hill and John Quigley.
Up amid the branches, Baez, whose music fueled many a 1960s protest, dangled on a small platform a few boughs away from renowned tree-sitters Julia "Butterfly" Hill and John Quigley. Though the folk singer said she'd eventually have to go home and leave the tree-sitting to her more seasoned counterparts, she praised the farm as an important cultural icon and sang a few powerful bars of "We Shall Not Be Moved" in Spanish to illustrate her point.

Hill spent more than 700 days aloft to save a 100-year-old redwood in Northern California, and Quigley gained notoriety for his two months in an old oak tree in Santa Clarita in 2002. The tree was moved rather than chopped down.
Yes, the grand oak was moved, not chopped. Which was the developer's plan all along. Quigley and cohorts contended such a move would kill the tree; they were wrong.
But back to our thrilling tale:
To Lucy Maldonado, who's worked the land for the past 10 years, the farm represents a link to the past and a place where her kids can run around freely. Amid rows of cactus, paplotl, pipicha and alachi, a collection of more than 150 different indigenous plants, vines and herbs, she grows food she couldn't otherwise find at the grocery store.

"It's important because it's something for our children," she said in Spanish. "They can learn about the land and their culture here. We can get the food we need."
Uh, what culture might that be? Reconquista? Horowitz might find a quick solution by having the INS check IDs. Or the farmers might ask their rich friends to pony-up the $$ to buy the land. This way Lucy's children could learn about American culture (private property rights, rule of law etc).
If that fails, they can always plant their crops in Hannah and Joan's backyards, right?
wednesday may 24, 2006
barney slices blarney
Who'd a thunk it? Lliberal Rep. Barney Frank (D. Mass.) took to the House floor to explain free market economics to the porkmeisters:
Mr. Chairman, I am here to confess my reading incomprehension. I have listened to many of my conservative friends talk about the wonders of the free market, of the importance of letting the consumers make their best choices, of keeping government out of economic activity, of the virtues of free trade, but then I look at various agricultural programs like this one. Now, it violates every principle of free market economics known to man and two or three not yet discovered.

So I have been forced to conclude that in all of those great free market texts by Ludwig von Mises, Friedrich Hayek and all the others that there is a footnote that says, by the way, none of this applies to agriculture. Now, it may be written in high German, and that may be why I have not been able to discern it, but there is no greater contrast in America today than between the free enterprise rhetoric of so many conservatives and the statist, subsidized, inflationary, protectionist, anti-consumer agricultural policies, and this is one of them.

In particular, I have listened to people, and some of us have said let us protect workers and the environment in trade; let us not have unrestricted free trade; but let us have trade that respects worker rights and environmental rights. And we have been excoriated for our lack of concern for poor countries.

There is no greater obstacle, as it is now clear in the Doha round, to the completion of a comprehensive trade policy than the American agricultural policy, with one exception, European agricultural policy, which is much worse and just as phony.

Sugar is an example. This program is an interference with the legitimate efforts at economic self-help in many foreign nations. So I appreciate the leadership of the gentleman from Arizona [Jeff Flake] and the gentleman from Oregon [Roy Blumenauer]. Here is a chance for some of my free-enterprise-professing friends to get honest with themselves, and now maybe we will see some born-again free enterprisers in the agricultural field.
the big bungle
...virtually all of the gripping stories from Katrina were untrue. All of those stories about, in Paula Zahn's words, "bands of rapists, going block to block"? Not true. The tales of snipers firing on medevac helicopters? Bogus. The yarns, peddled on Oprah by New Orleans Mayor Ray Nagin and the New Orleans police chief, that "little babies" were getting raped in the Superdome and that the bodies of the murdered were piling up? Completely false. The stories about poor blacks dying in comparatively huge numbers because American society "left them behind"? Nah-ah. While most outlets limited themselves to taking Nagin's estimate of 10,000 dead at face value, Editor and Publisher—the watchdog of the media—ran the headline, "Mortuary Director Tells Local Paper 40,000 Could Be Lost in Hurricane."

In all of Louisiana, not just New Orleans, the total dead from Katrina was roughly 1,500. Blacks did not die disproportionately, nor did the poor. The only group truly singled out in terms of mortality was the elderly. According to a Knight-Ridder study, while only 15 percent of the population of New Orleans was over the age of 60, some 74 percent of the dead were 60 or older, and almost half were older than 75. Blacks were, if anything, slightly underrepresented among the dead given their share of the population.

This barely captures how badly the press bungled Katrina coverage. Keep in mind that the most horrifying tales of woe that captivated the press and prompted news anchors to scream—quite literally—at federal officials occurred within the safe zone around the Superdome where the press was operating. Shame on local officials for fomenting fear and passing along newly minted urban legends, but double shame on the press for recycling this stuff uncritically.

Members of the press had access to the Superdome. Why not just run in and look for the bodies? Interview the rape victims? Couldn't be bothered? The major networks had hundreds of people in New Orleans. Was there not a single intern available to fact-check? The coverage actually cost lives. Helicopters were grounded for 24 hours in response to media reports of sniper attacks. At least two patients died waiting to be evacuated.
Dan Rather said Katrina was the media's finest hour. Newspapers that printed bogus stories won Pulitzer prizes. Get the picture?
our capitol as criminal safe house?
Congressional leaders of both parties are in a snit because the FBI --operating with a warrant from a judge-- searched the offices of Congressman William Jefferson (the guy who keeps cash in his freezer and was caught on tape taking a $100,000 bribe.) The snit is about separation of powers.
Analysis here.
This can't be the same Congress that issues subpoenas for all sorts of probes into the executive branch and the agencies it runs. Does Congress really want to establish a precedent that neither branch has to answer subpoenas if issued by the other, even if approved by a judge -- which this particular subpoena was?

The FBI had a valid subpoena for the information in Jefferson's office. He refused to provide it. The FBI had little choice but to go in and take it, and from the description given in the Washington Post, they took extraordinary care not to confiscate legitimate data relating to his legislative responsibilities.

Congress already has enough problems with corruption and scandal without adding even more arrogance to top it. If the leadership wants to argue that their status as elected officials somehow gives them the ability to disregard subpoenas and court orders, then the American people may want to trade that leadership to ensure that Congress understands that it operates under the same laws as the rest of us. Hastert and Boehner do not argue against an imperial presidency, but rather they are arguing for an untouchable political elite, where our elected officials risk nothing by taking bribes and selling their votes to the highest bidder. After all, the evidence of those transactions will almost always reside in their offices -- and if they can ignore duly executed subpoenas and search warrants, then they can sell themselves at will.
Tom Wolfe was in town last night
...and I was lucky to get second row seats to hear his lecture. Much of what he said echoed this recent lecture, so if you haven't read it, enjoy. He noted that most novelists have given up trying to capture the zeigeist because it changes too fast.
For an example, he cited Paris Hilton. A novelist might contrive a plot where a wealthy heiress who participated in a porno video would be blackmailed for $5 million to spare her reputation. Complications in getting the money would fuel the plot.
Instead our society rewarded an unknown twinky with fame and celebrity because of her porno. Wolfe noted that in addition to her TV show, Paris Hilton also has a line of handbags. As did Monica Lewinsky. What is is with females and handbags? he wondered.
Asked about his trademark white suit, Wolfe said he currently owns 32. The story behind the suit: he moved to New York from Richmond, Virginia in the 1950s to work as reporter in early summer. Wearing a jacket and tie was mandatory. His white suit was of a heavy fabric, so we waited until November before wearing it. This irritated people in the newsroom. Their irritation amused him so he kept wearing it.
After his first book was published, he found himself being asked questions by reporters instead of asking them, an uncomfortable change. His dandy attire served as a persona, and he's stuck with all these years.
JB
bush hatred endangering america
Bush-hatred has reached such intensity that CIA officers and other bureaucrats are leaking major secrets about anti-terrorism policy and communications intelligence that undermine our ability to fight Islamic extremism.

Would newspapers in the midst of World War II have printed the fact that the United States had broken German and Japanese codes, enabling the enemy to secure its communications? Or revealed how and where Nazi spies were being interrogated?

Nowadays, newspapers win Pulitzer Prizes for such disclosures. In Congress and in much of the media, the immediate reaction to news that the National Security Agency was intercepting international terrorist communications was not to say, "Good work - and how can we help?" Rather, it was to scream about a "domestic spying" scandal, as though Richard Nixon were back in the White House and tapping the telephone of Democratic National Committee Chairman Howard Dean.
poor poor pitiful me
Halle Berry is a victim:
HALLE BERRY still feels the victim of racism in America, despite her vast success and wealth. The Oscar-winning actress is saddened that the colour of her skin should still be an issue. She says, "Every day I wake up with this brown skin. I don't care how much money I have, I don't care how many movies I do, how many awards I have on my shelf, every day I am still aware that I am a woman of colour in this country and there is still certain discrimination that goes along with that, and that does not change.
Every day I wake and I'm still 5'8" and it doesn't change.
"No amount of money and awards changes that. What changes discrimination is the consciousness of people. I do see that changing gradually, but are we there? "I do not think that we live in a colour-blind society, where racism is null and void - that is pretty absurd. "But I believe that it is possible that things are moving in that direction, and I believe that one day, colour and race won't matter. "I hope I am here to see it, but it hasn't happened yet."
I have a dream that one day celebrities, black or white, won't skate on a hit and run just because they're rich, famous and gorgeous.
most dangerous words on the web
Don't try this at home--not if you want to have a working computer. Search for "Free Screensavers," we're told, and 64% of the sites you'll find are the kinds that can gum up your machine with spyware or a computer virus.

Here's their list of the eight most dangerous search terms:

1. Free screensavers
2. Bearshare
3. Screensavers
4. Winmx
5. Limewire
6. Download Yahoo Messenger
7. Lime wire
8. Free ringtones
tuesday may 23, 2006
white house sandwich
WASHINGTON -- Sen. Christopher J. Dodd said today he has "decided to do all the things that are necessary to prepare to seek the presidency in 2008."

The Connecticut Democrat will hire staff, raise money and travel around the country in the next few months as he tries to enlist support.
If Dodd could get Ted Kennedy as veep, they could invite waitresses over for an Oval Office sandwich.
Those to the manner born who've been in trouble -- Ted Kennedy and Chris Dodd, for instance, who participated in the famous "waitress sandwich" at La Brasserie in 1985, while their dates were in the bathroom -- have tended to get out of it by claiming that their boyish high jinks had simply gotten out of hand.
Even in 1985, both were too old for "boyish" hijinks. They were acting like spoiled pigs, forcing an unwilling waitress to be the meat in their sandwich. Upper crust? Yes. Class? Never.
pete dupont
Since 1970, the year of the first Earth Day, America's population has increased by 42%, the country's inflation-adjusted gross domestic product has grown 195%, the number of cars and trucks in the United States has more than doubled, and the total number of miles driven has increased by 178%.

But during these 35 years of growing population, employment, and industrial production, the Environmental Protection Agency reports, the environment has substantially improved. Emissions of the six principal air pollutants have decreased by 53%. Carbon monoxide emissions have dropped from 197 million tons per year to 89 million; nitrogen oxides from 27 million tons to 19 million, and sulfur dioxide from 31 million to 15 million. Particulates are down 80%, and lead emissions have declined by more than 98%.

When it comes to visible environmental improvements, America is also making substantial progress:

• The number of days the city of Los Angeles exceeded the one-hour ozone standard has declined from just under 200 a year in the late 1970s to 27 in 2004.

• The Pacific Research Institute's Index of Leading Environmental Indicators shows that "U.S. forests expanded by 9.5 million acres between 1990 and 2000."

• While wetlands were declining at the rate of 500,000 acres a year at midcentury, they "have shown a net gain of about 26,000 acres per year in the past five years," according to the institute.

• Also according to the institute, "bald eagles, down to fewer than 500 nesting pairs in 1965, are now estimated to number more than 7,500 nesting pairs."

Environmentally speaking, America has had a very good third of a century; the economy has grown and pollutants and their impacts upon society are substantially down.
revisionist history
Iraqis can participate in three historic elections, pass the most liberal constitution in the Arab world, and form a unity government despite terrorist attacks and provocations. Yet for some critics of the president, these are minor matters. Like swallows to Capistrano, they keep returning to the same allegations--the president misled the country in order to justify the Iraq war; his administration pressured intelligence agencies to bias their judgments; Saddam Hussein turned out to be no threat since he didn't possess weapons of mass destruction; and helping democracy take root in the Middle East was a postwar rationalization. The problem with these charges is that they are false and can be shown to be so--and yet people continue to believe, and spread, them. Let me examine each in turn:
gop foodfight
From AskMom:
Call me practical. Or cynical. Or opportunistic. But then, I spent years lobbying. For decades I've watched the Republican Party swallow the all-or-nothing suicide pill here in Washington State. Even more to the point, I raised six children. Who now, as adults, are all friends. And from that perspective I know what to do about the current GOP foodfights:

Just. Stop. Now.

Or Mom will bash your little pointed heads together and send you to your rooms until you are all so lonely and bored you'll be happy to come out and play nice. Yes, I know you have pet peeves you just can't imagine compromising. Yes, I know some of you think we should let the babies Democrats run things for a while just to make a good contrast with your ever-so-superior ideas.

If you've actually considered this opinion, please think through this hypothetical scenario:

President Al Gore.

9-11-2001.

Now that you have come back to your senses, let's talk reality. Politics is the art of the possible, people. We can expect to see perfect solutions to our political problems when we see that one perfect man walking among us sinners again. Until then, if we keep quarreling in the family room, we won't have time or energy left for the real bullies out on the street.

We can afford to cut other decent, responsible adults some slack as regards immigration, campaign finance reform or whatever. What we cannot afford is to put co-dependents and apologists in charge while terrorists try to blow up civilization.
anti anti-americanism
How does the United States deal with a corrupt world in which we are blamed even for the good we do, while others are praised when they do wrong or remain indifferent to suffering?

We are accused of unilateral and preemptory bullying of the madman Mr. Ahmadinejad, whose reactors that will be used to "wipe out" the "one-bomb" state of Israel were supplied by Swiss, German, and Russian profit-minded businessmen. No one thinks to chastise those who sold Iran the capability of destroying Israel.

Here in the United States we worry whether we are tough enough with the Gulf sheikdoms in promoting human rights and democratic reform. Meanwhile China simply offers them cash for oil, no questions asked. Fidel Castro and Hugo Chavez pose as anti-Western zealots to Western naifs. The one has never held an election; the other tries his best to end the democracy that brought him to power. Meanwhile our fretting elites, back from Europe or South America, write ever more books on why George Bush and the Americans are not liked.
the end of liberal thought
Welcome to the thoughtless world of contemporary liberalism. Beginning in the 1960s, liberalism, once the home of many deep thinkers, began to substitute feeling for thought and descended into superficiality.

One-word put-downs of opponents' ideas and motives were substituted for thoughtful rebuttal. Though liberals regard themselves as intellectual -- their views, after all, are those of nearly all university professors -- liberal thought has almost died. Instead of feeling the need to thoughtfully consider an idea, most liberal minds today work on automatic. One-word reactions to most issues are the liberal norm.

Here is a list of terms liberals apply to virtually every idea or action with which they differ:

Racist
Sexist
Homophobic
Islamophobic
Imperialist
Bigoted
Intolerant

And here is the list of one-word descriptions of what liberals are for:

Peace
Fairness
Tolerance
The poor
The disenfranchised
The environment

These two lists serve contemporary liberals in at least three ways.

First, they attack the motives of non-liberals and thereby morally dismiss the non-liberal person.

Second, these words make it easy to be a liberal -- essentially all one needs to do is to memorize this brief list and apply the right term to any idea or policy. That is one reason young people are more likely to be liberal -- they have not had the time or inclination to think issues through, but they know they oppose racism, imperialism and bigotry, and that they are for peace, tolerance and the environment.

Third, they make the liberal feel good about himself -- by opposing conservative ideas and policies, he is automatically opposing racism, bigotry, imperialism, etc.
monday may 22, 2006
sad end to the squirrel nut zippers
If you have to ask, you won't care.
katrina exposes bad schools in chocolate city*
As Texas governor, George W. Bush pushed through strong educational standards, backed up by standardized testing, that served as the template for the No Child Left Behind act.
Curiously, Hurricane Katrina has exposed how necessary the reform was. 55,000 children from New Orleans were relocated to Houston and enrolled in their public schools. And they're not doing well, as NPR reports.
Many Katrina-evacuee students in Houston are failing the Texas competency tests. Two-thirds of the evacuees in school failed the state math achievement test. They face being held back a grade, or going to summer school. The school system is getting about $16 million to pay for educating the Katrina evacuees. But that doesn't cover summer school costs.
Even if you attribute some of the failure to students' disrupted lives, one must conclude that New Orleans schools are letting their students down -- they just do not know as much.
Bush was called racist by political opportunists at the time of Katrina for supposedly not caring about black people. Meanwhile black-run school systems stiff their kids of a decent education. The soft bigotry of low expectations, indeed.
* Mayor Nagin's term for New Orleans.
google news stifling dissent
Something frighteningly ominous has been happening on the Internet lately: Google, without any prior explanation or notice, has been terminating its News relationship with conservative e-zines and web journals.

At first blush, one can easily ignore such business decisions by the most powerful company on the Internet as being routine. However, on closer examination, such behavior could give one relatively small (when measured by the size of its workforce) technology corporation a degree of political might that frankly dwarfs even its current financial prowess.

As reported by NewsBusters, the most recent occurrence of this unexplained phenomenon was Friday, May 19, when Frank Salvato, proprietor of The New Media Journal, realized that his content that day hadn't been disseminated at Google News as it had been on a daily basis since he reached an agreement with the search engine in September 2005.

After sending the Google Help Desk a query concerning the matter, Salvato was informed that there had been complaints of "hate speech" at his website, and as a result, The New Media Journal would no longer be part of Google News. As evidence of his offense, the Google Team supplied Salvato with links to three recent op-eds published by his contributing writers, all coincidentally about radical Islam and its relation to terrorism.
cold cash -- literally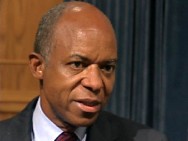 "Thaw me a twenty -- the pizza guy is here." A scene from the Democrat culture of corruption:
A congressman under investigation for bribery was caught on videotape accepting $100,000 in $100 bills from an FBI informant whose conversations with the lawmaker also were recorded, according to a court document released Sunday. Agents later found the cash hidden in his freezer.

At one audiotaped meeting, Rep. William Jefferson, D-La., chuckles about writing in code to keep secret what the government contends was his corrupt role in getting his children a cut of a communications company's deal for work in Africa.
On the take, stuffing cash into his freezer...but wait, there's more!
Amid the chaos and confusion that engulfed New Orleans after Hurricane Katrina struck, a congressman used National Guard troops to check on his property and rescue his personal belongings — even while New Orleans residents were trying to get rescued from rooftops, ABC News has learned.

On Sept. 2 — five days after Katrina hit the Gulf Coast — Rep. William Jefferson, D-La., who represents New Orleans and is a senior member of the powerful Ways and Means Committee, was allowed through the military blockades set up around the city to reach the Superdome, where thousands of evacuees had been taken.

...the vehicle pulled up onto Jefferson's front lawn so he wouldn't have to walk in the water. Jefferson went into the house alone, the source says, while the soldiers waited on the porch for about an hour.

Finally, according to the source, Jefferson emerged with a laptop computer, three suitcases, and a box about the size of a small refrigerator, which the enlisted men loaded up into the truck.
heard the good news?
Things are better than you think. Yes, I know, most Americans are in a sour mood these days, convinced that the struggle in Iraq is an endless cycle of bloodshed, certain that our economy is in dismal shape, lamenting that the nation and the world are off on the wrong track. That's what polls tell us. But if we look at some other numbers, we'll find that we are living not in the worst of times but in something much closer to the best. What do I mean?

First, economic growth. In 2005, as in 2004, the world economy grew by about 5 percent, according to the International Monetary Fund, and the IMF projects similar growth for several years to come. This is faster growth than in all but a few peak years in the 1980s and 1990s, and it's in vivid contrast to the long periods of stagnation or contraction in history.

The great engine of this growth is, of course, the United States, which produces more than one fifth of world economic product and whose gross domestic product has been growing at around 4 percent--4.8 percent in the latest quarter. Other engines are China and India, each with about a sixth of the world's people, and with economic growth of 10 and 8 percent, respectively. But other areas are growing, too: eastern Europe (5 percent), Russia (6 percent), East Asia (5 percent), Latin America (4 percent), even the Middle East (6 percent) and sub-Saharan Africa (5.5 percent).
sunday may 21, 2006
gratitude and praise
COLORADO SPRINGS - An Iraqi mayor stood before troops lined up on the lawn at Fort Carson on Friday morning and said only two words in English.

But those two words brought the crowd to its feet.

"Thank you."

It was a telling gesture from Tal Afar Mayor Najim Al Jibouri, who spoke for about 20 minutes in his native tongue praising the 3rd Armored Cavalry for saving his city from certain ruin.

It was his first trip to the United States, arriving via Washington, D.C., then coming to Colorado Springs with his wife and son.

Al Jibouri, dressed in a black suit with a lavender tie, said he was glad to be back among them.

"Are you truly my friends?" he asked through a translator. "Yes. I walk a happier man because you are my friends. You are the world to me. I smell the sweet perfume that emanates from your flower of your strength, honor and greatness in every corner of Tal Afar. The nightmares of terror fled when the lion of your bravery entered our city."
who's big in baghdad?
tom wolfe
Ladies and Gentlemen, this evening it is my modest intention to tell you in the short time we have together . . . everything you will ever need to know about the human beast.

I love my man Zola. He's my idol. But the whole business exudes irony so rich, you can taste it. It tastes like marzipan. Here we have Darwin and his doctrine that in 1859 rocks Western man's very conception of himself . . . We have the most popular writer in the world in 1888, Zola, who can't wait to bring the doctrine alive on the page . . . We have the next five generations of educated people who have believed and believe to this day that, at bottom, evolution's primal animal urges rule our lives . . . to the point where the fourth greatest pop music hit of 2001, "You and Me, Baby" by the Bloodhound Gang, proclaims, "You and me, baby, we ain't nothing but mammals. / So let's do it like they do on the Dis-cov-ery Channel"--it's rich! rich! rich beyond belief!
New Tom Wolfe!!! Read it all (it's long, so a good candidate for print and read).
where did all the pragmatic liberals go?
It is one of the ironies of the era that many young people who in 1963 reacted with profound grief to Kennedy's death would, just a few years later, come to champion a version of the left-wing doctrines that had motivated his assassin, Lee Harvey Oswald.

To recall John F. Kennedy's brief tenure as President is to be reminded of the distance that American liberalism has traveled since those days. His landmark domestic initiatives, passed with modest adjustments after his death, were a civil-rights bill and a major tax reduction to stimulate the economy. The civil-rights legislation is well known, but many have forgotten Kennedy's across-the-board, 30-percent tax cut, with the highest rate falling from 91 percent to 65 percent—a measure that, two decades later, would inspire Ronald Reagan's own tax-cutting agenda.

Kennedy was, moreover, a sophisticated anti-Communist who understood the stakes at issue in the cold war. His inspiring inaugural address in 1961 was entirely about foreign policy and the challenge of Communism to freedom-loving peoples. As President, his most notable victory was achieved by confronting the Soviet Union over its missiles in Cuba and by forcing their removal.

And he was nothing if not forthright in declaring America's universal aims. "Let every nation know," he famously announced in his inaugural address, "whether it wishes us well or ill, that we shall pay any price, bear any burden, meet any hardship, support any friend, oppose any foe to assure the survival and success of liberty." America, he said in a speech to the Massachusetts legislature a week before he took office, was "a city upon a hill," an example and a model for the entire world.

Though now remembered for his liberal idealism, Kennedy was, in short, a representative instead of the era's pragmatic liberalism: an advocate of practical reform at home and American strength abroad. With his bold rhetoric and confidence in problem-solving, he was in many ways the personification of an earlier era's liberal hopes. Both in substance and in approach, he seemed to express the central principle of the reform tradition—namely, that progress was to be achieved not by the quixotic pursuit of ideals but by the application of rationality and knowledge to the problems of public life. Kennedy himself often spoke in these terms, pointing to ignorance and extremism as the twin enemies to be overcome.
speaking of liberals
Bob at One Cosmos, writes:
...the deviant postmodern view that "whatever one's religion or spiritual path might be, compassion, kindness, and what one famous psychotherapist called 'unconditional positive regard' should ideally inform one's every interaction with others, even when we don't like what they believe or have to say."

This is leftist thought par excellence. While it sounds generous and compassionate, nothing could be more tyrannical and totalitarian, for this type of pseudo-thinking begins in amorality but inevitably ends in immorality. How can it not? To give "unconditional positive regard" to everyone? Who is worthy of such an attitude except for an infant? Furthermore, to value everything without condition is logically to value nothing, for it obliterates the very hierarchy that informs you of what is worthy of value.

...

Leftist thought is actually profoundly anti-Enlightenment, for it fosters a spurious freedom: "Enlightenment looks to culture as a repository of values that transcend the self, postmodernism looks to the fleeting desires of the isolated self as the only legitimate source of value. Questions of 'lifestyle'... come to occupy the place once inhabited by moral convictions and intellectual principles. For the postmodernist, then, 'culture is no longer seen as a means of emancipation, but as one of the élitist obstacles to this'.... In order to realize the freedom that postmodernism promises--freedom understood as the emancipation from values that transcend the self--culture must be transformed into a field of arbitrary 'options.'"
saturday may 20, 2006
sen. torricelli linked to oil for food scam
The US Senate is looking into allegations that a former US senator urged Baghdad to give a US company lucrative contracts under the much-criticised United Nations oil-for-food programme.

This is the first time that a leading US lawmaker has been linked to the controversial UN programme, whose shortcomings have been an important element of the Bush administration's critique of the UN.

The investigation involves one of the most vivid figures in US east coast politics, former senator Robert Torricelli, a New Jersey Democrat who was forced to pull out of the 2002 election after being "severely admonished" by the Senate ethics committee for accepting expensive gifts from David Chang, a campaign contributor. Mr Chang, a Korean-American businessman, was found guilty in 2002 of conspiring to violate federal campaign laws and was jailed for 15 months.
Torricelli was forced to drop his bid for reelection at the last moment. Democrat-controlled New Jersey (Louisiana north) violated its laws to allow Frank Lautenberg to run in his stead and keep the seat for the Democrats.
Remember that next time Bugsy Pelosi sings another verse of "culture of corruption."
baby rattlesnakes
While hiking I encountered a baby rattlesnake. As I recounted the story to various people, all said that baby rattle snakes are more dangerous because they haven't learned not to use their full load of venom when they bite.
The more I thought about it, I wondered a) do rattlesnakes have a venom gauge that lets them know when they are low? b) if so, are they smart enough to learn from experience?
My daughter said it was because baby snakes do not realize they can't eat a human -- eyes bigger than head syndrome. I wasn't convinced, so I Googled the topic and found this:
Rattlesnakes only hunt for prey which they can swallow whole, such as small squirrels, rabbits, and other small rodents. Therefore, they will not intentionally hunt and strike a large animal, including humans, unless they feel threatened.
Score one for my daughter. However:
Most rattlesnake bites contain hemotoxic elements which damage tissue and affect the circulatory system by destroying blood cells, skin tissues and causing internal hemorrhaging. Rattlesnake venom also contains neurotoxic components which immobilize the nervous system, affecting the victim's breathing, sometimes stopping it.

Most rattlesnakes have venom composed primarily of hemotoxic properties. Baby rattlesnakes and the Mojave Rattler are the exception; they have venom which contains more neurotoxic properties than hemotoxic -- which makes them very dangerous. The Sea Snake, Coral Snake, and Cobra family of snakes also have venom with dominant neurotoxic characteristics.
File that away for a bar bet.
da vinci code vs. the production code
How times have changed, in many ways for the better. When I was young there were times my Catholic friends couldn't see a movie with me because it had "been condemned." Of course, there's plenty coming out of Hollywood that deserves condemnation.
new dress code for iranians
Did Farah's "evil rays" bring down the Shah?
...The law mandates the government to make sure that all Iranians wear "standard Islamic garments" designed to remove ethnic and class distinctions reflected in clothing, and to eliminate "the influence of the infidel" on the way Iranians, especially, the young dress.

It also envisages separate dress codes for religious minorities, Christians, Jews and Zoroastrians, who will have to adopt distinct colour schemes to make them identifiable in public. The new codes would enable Muslims to easily recognize non-Muslims so that they can avoid shaking hands with them by mistake, and thus becoming najis (unclean).

The new law, drafted during the presidency of Muhammad Khatami in 2004, had been blocked within the Majlis. That blockage, however, has been removed under pressure from Khatami's successor, President Mahmoud Ahmadinejad.

The new law replaces the one passed in 1982 dealing with women's clothes. That law imposed the hijab and focused on the need to force women to cover their hair in public. The emphasis on the hijab was based on the belief that women's hair emanates an "evil ray" that drives men "into lustful irrationality" and thus causes harm to Islam. The new law cannot come into effect until consensus is reached on what constitutes "authentic Islamic attire."
In Nazi Germany, Jews were forced to wear the Star of David when in public. As a sop to political correctness, Ahmadinejad plans to have them wear bulls-eyes instead.
UPDATE: It appears that Amir Tehari was reporting a hoax.
test your senses
This interactive quiz is fun. I challenge some of the food combination answers (these are Brits deciding what's tasty after all) but it's entertaining.
what disgusts you?
The BBC Science website has a quiz you can take.
land speed record: 124 miles per hour
A mountain moves 62 miles in thirty minutes.
friday may 19, 2006
friday fun: the evolution of dance
...all in a hilarious six-minute video. Set it to full screen, get off your seat and join in!
pledge week for al gore
The truth? You can't handle the truth! Inconvenient or otherwise.
When "Green Scare" meisters launch pledge drives to juice turnout for their sermon, uh, movie, it makes Michael Crichton's point about environmentalism as a religion.
Put yer hand on your solar panel, close your eyes and repeat after me...
only whitey can be racist
To picture a world run by Democrats just look at the nation's public schools -- bloated bureaucracies, incompetence rewarded, excellence defined away, political correctness and end in itself.
Consider how the Seattle Public Schools defines racism:
Racism:
The systematic subordination of members of targeted racial groups who have relatively little social power in the United States (Blacks, Latino/as, Native Americans, and Asians), by the members of the agent racial group who have relatively more social power (Whites). The subordination is supported by the actions of individuals, cultural norms and values, and the institutional structures and practices of society.

Individual Racism:
The beliefs, attitudes, and actions of individuals that support or perpetuate racism. Individual racism can occur at both an unconscious and conscious level, and can be both active and passive. Examples include telling a racist joke, using a racial epithet, or believing in the inherent superiority of whites.
Got that? Only whites can be racist. But wait, race isn't even real:
Race
A pseudobiological category that distinguishes people based on physical characteristics (e.g., skin color, body shape/size, facial features, hair texture). People of one race can vary in terms of ethnicity and culture.
Fine. Show me a white person with sickle cell anemia. Or a goyim with Creutzfeldt-Jakob disease. Pseudo that, comrade.
Cultural Racism:
Those aspects of society that overtly and covertly attribute value and normality to white people and Whiteness, and devalue, stereotype, and label people of color as "other", different, less than, or render them invisible. Examples of these norms include defining white skin tones as nude or flesh colored, having a future time orientation, emphasizing individualism as opposed to a more collective ideology, defining one form of English as standard, and identifying only Whites as great writers or composers.
So planning ahead and not being a socialist are also earmarks of racists.
look who's talking
Sloppy reporting from the Washington Post, busted by IraqiPundit:
Among the most difficult problems currently plaguing Iraqis is the fact that the police have been infiltrated by Shiite murder squads, and that thugs have been using the cops' uniforms as a cover for payback murders against Sunnis and others.

... Jabr, who allowed the police to become an apparent arm of the Shiite militias, has personal connections with the largest of those militias: He was a leader of the Badr Brigades, the Iranian-trained force of SCIRI, the Supreme Council for the Islamic Revolution in Iraq. Obviously, Jabr was an awful choice for the role of interior minister, and was a significant factor in the Jaafari regime's loss of trust and credibility. Restoring trust in the interior ministry must be a major objective of the new Maliki government.

Yet in recent days, Jabr has added a new public role to go with his "achievements" as a pro-Iranian militia leader and disastrous interior minister: He has become a source for The Washington Post on the issue of the infiltrated Iraqi police force. Using Jabr's claims, the Post's Ellen Knickmeyer has suggested that the ongoing campaign of terror against Sunnis is the work not only of militias, but to an unknown degree of the Facilities Protection Service (FPS), a largely uncontrolled body of guards that was originally established by the U.S.

This is an almost perfect confluence of interests. Jabr gets to use a major U.S. newspaper to minimize his record of ineptitude and/or malice, while the Post gets to tell its preferred Iraqi narrative: that the proximate cause of every Iraqi ill is the United States.
squid, whale and roger ebert
We saw The Squid and the Whale yesterday evening, an excellent portrait of two selfish parents, both writers, and the emotional damage they inflict on their two sons. Clocking in at a mere 76 minutes, it packs more insight than many movies at double the running time. I love films with this kind of economy.
Despite the subject matter, the movie is often quite funny.
Written and directed by Noah Baumbach, who based the story on his own family, it is well cast and well acted. A mild spoiler: the sons are truly damaged. The ten year old starts getting drunk and acting out with public masturbation. His older brother, following the example of his father, becomes a snob, misogynist and emotionally unbalanced to the point of needing therapy.
Film critic Roger Ebert, however, saw no real problem:
I don't know what I'm supposed to feel during "The Squid and the Whale." Sympathy, I suppose, for two bright boys whose parents are getting a messy divorce. Both parents are writers and use words as weapons; the boys choose sides and join the war. In theory I observe their errors and sadness and think, there but for the grace of God go I. In practice, I feel envy.

I would have loved to have two writers as parents, and grow up in a bohemian family in Brooklyn, and hear dinner-table conversation about Dickens. These kids have it great. Their traumas will inspire them someday.
So trauma is fine because it might serve as muse? What a weird perspective. True, show business is rife with emotionally insecure people whose insecurities feed their talent. But castration can preserve a pretty singing voice, so is that worth envy?
Parents owe their children unconditional love (not to be mistaken with indulgence). Children with that foundation grow into adults equipped to deal with life as it comes. They might not become inspired artists, but contented and emotinally grounded children are an art form of their own.
JB
thursday may 18, 2006
to all the petty ankle-biters
"It is not the critic that counts; not the man who points out how the strong man stumbles or the doer of deeds could have them better. The credit belongs to the man who is actually in the Arena, whose face is marred by dust and sweat and blood; who strives valiantly; who errs and comes short again and again, because there is no effort without error and shortcoming; but he who does actually strive to do the deed; who knows the great devotion; who spends himself in a worthy cause, who at the best, knows in the end the triumph of high achievement, and who at the worst, if he fails while daring greatly, knows that his place shall never be with those cold and timid souls, who know neither victory nor defeat."

-- Teddy Roosevelt
murtha
Reaches a new low. And there's this from Best of the Web:
The Pentagon is investigating whether U.S. Marines committed war crimes in a November incident in which 15 Iraqi civilians were killed in Haditha, Iraq. NBC News reports that Rep. John Murtha, who voted for the war in Iraq, claims to have advance knowledge of the investigation's outcome:

Murtha, a vocal opponent of the war in Iraq, said at a news conference Wednesday that sources within the military have told him that an internal investigation will show that "there was no firefight, there was no IED (improvised explosive device) that killed these innocent people. Our troops overreacted because of the pressure on them, and they killed innocent civilians in cold blood."

What happened in Haditha we know not, but we can tell you that Murtha's description is false, for the simple reason that it is self-contradictory. If the Marines "overreacted," then the killings were not premeditated. They could not have killed both in the heat of the moment and in cold blood. Murtha therefore either is slandering the Marines by exaggerating their guilt or making excuses for horrific war crimes.

Why would he do such a thing? The key is that phrase "because of the pressure on them." They're depraved on account of they're deployed: Murtha seeks to maximize the evil of the alleged crimes while simultaneously deflecting blame from the actual perpetrators to those who have applied "pressure" to them--i.e., civilian leaders in the executive branch.
heaven forbid
When I was back there in seminary school, there was a person there who put forth the proposition that you can petition the Lord with prayer. Petition the lord with prayer. Petition the lord with prayer ! You cannot petition the lord with prayer!
Oops, sorry. Somehow I started channeling Jim Morrison.
Maybe it was this story in today's LA Daily News about, brace yourself, people praying to God to lower gasoline prices.
The Rev. Beatrice Williams drove 110 miles to Hollywood on Wednesday to beg the Lord for lower gasoline prices.

"There is victory when we stand together," Williams said, after joining eight others in prayer. "We will overcome, and we will overcome this if there are enough people who believe that God cares."
Folks, by invoking God as a market interventionist, a new bar has been set for fatuousness.
Yes, yes, it's easy to for me to absorb the higher cost of gas. For others, $3.40 for regular is a nasty tax that hurts and hurts hard. (Keep in mind that when gas was selling for $1.25, Bill Clinton, Al Gore, Ted Kennedy, John Kerry and other Dems wanted to add another $.50/gallon tax to discourage folks from driving so much.)
But still, asking God to save you money? Frankly, Scarlet, I don't think the creator gives a damn, just as he didn't give a damn whether Kurt Warner's team won the Superbowl.
Religious people are often the best at giving God a bad name. You cannot petition the Lord for $2.25 regular!
JB
save the rats
A closet conservative in Massachusetts reports on dinner conversation.
One of the guests lives in what's probably the most liberal zip code on the planet: 02138. Cambridge, Massachusetts. Apparently, they have a rat problem in the city. Her building (otherwise genteel and modern) has a particularly acute rat problem. The condo owners took a vote: something must be done.

They took another vote: we cannot kill the rats. Let us trap them, someone suggested. Live. The motion passed. Then we will relocate the live rats... somewhere. Exactly where was not specified. Perhaps to an adjacent town. Perhaps to a bizarre and horrific zoo. Perhaps they will be spayed, neutered, cleaned up and offered as pets. It is unclear whether any rats have actually yet been trapped under this program. What is clear is that there will be much anguish and sorrow if one of them turns up dead.
Wait until you read the plan for the geese-- the whole post is hilarious.
interpretive dance theocrats
The Holy Office offers this helpful "crib sheet for the confused and frightened, a handy, easy-to-use reference guide for identifying some of the key denominations, terms, and concepts in Christianity." Sample:
Rapture
This was a #1 hit in 1980 for Blondie (#5 in the UK), from the otherwise underwhelming "Autoamerican" album. Many Christians now concede that the then-pioneering use of rap in the song sounds a little lame in retrospect. In their best-selling series of books about the song, "Left Behind (Parallel Lines)," Jerry Jenkins and Tim LaHaye defend the rap verse's hip references to Grandmaster Flash and Fab Five Freddy, and maintain that when Jesus returns, all believers will be united in accepting that Blondie's cover of "The Tide Is High" is better than the original.

The Pope
The Pope is the President of Christianity. He is elected every four years by the Congress of Cardinals, which is divided into the Senate and the Holy House of Representatives. As president, the pope can veto important pieces of legislation, which he tends to do. The pope is also magical, and cannot be seen with the naked eye except for one hour on Christmas Eve every year.
wednesday may 17, 2006
"emotional support" animals
Here's a funny story in the NY Times about people putting "service animal" vests on their pets to sneak them into restaurants. Which recalls the joke about two LA hipsters out walking their dogs, when lunchtime came and they wanted to eat at a posh restaurant.
Saying "watch me," the first one donned sunglasses, walked up to the maitre'd and claimed his dog -- a husky -- was a seeing-eye dog. Skeptical, he reluctantly allowed man and dog inside.
When the second hipster tried the same trick, the maitre'd exploded: "A husky I can believe, maybe. But a chihuahua, no way!" Moving his head from side to side, a la Stevie Wonder, the second hipster shouted with outrage, "A chihuahua! They gave me a freakin' chihuahua?!"
dogfight is "for the birds"
Spring is aerial combat season for birds. Where I live, the same scene plays out dozens of times a day: a group of smaller, feisty birds swoops and attacks a much larger bird in midair. Mockingbirds go after crows and crows go after hawks. The skirmishes are both noisy and dramatic.
I assume these are territorial disputes. It's amusing to consider that, right amongst our civilized existence with its zoning laws, building codes and property lines, exists a parallel world with its own rules and enforcers.
Watching a bird fight today, I wondered how aerial combat became known (circa WWI) as a dogfight. Sure, dogs nip and snarl and contort as they fight. But I've never seen them fly. Trust me, if it were caninely possible to leave the ground, my dogs would be feasting on squirrel right now. But no, dogs are earthbound. (God made 'em that way to spare the sanity of dogcatchers.)
So the rightful name for airplane combat should be "bird fight"; dogfight is strictly for the birds. As for that idiom, it stems from the slander that birds are stupid (bird brained) animals.
JB
"co2: we call it life"
Two anti-"Green Scare" commercials.
google-ocracy
Ugly politics.
NET NEUTRALITY (sic)
"This is how poisonous it's gotten in Washington," says a consulting lobbyist for a broadcast network. "You have Republicans taking money from companies and firms working to end their control of Congress, and even worse, working with outfits like MoveOn.org. And they are taking this money to not only help groups dedicated to defeating Republicans, but also for legislation that would regulate the Internet."

The highest profile Republican among those the lobbyist is referring to is Vin Weber, former House member and close ally to both former House Speaker Newt Gingrich and Americans for Tax Reform leader Grover Norquist (who is on the opposite side of Weber's current fight). Weber is a leader of a coalition that supports legislation introduced by Rep. Ed Markey (D-Mass) and pending legislation backed by Sens. Olympia Snowe (R-Maine) and Byron Dorgan (D-N.D.).

Sources say that Internet companies Google, Yahoo, Amazon, Microsoft, eBay, and others ponied up $330,000 each to build the coalition that Weber is using to influence conservative groups, most recently the Christian Coalition, to join.

"Word is that some of these groups are taking as much as $50,000 to sign on to support Internet regulation," says a House Energy Committee staffer. "It's remarkable that these groups are supporting legislation that would actually do more harm to them. That and the groups they are helping are actually working against them and many of the candidates they are supporting."

The Internet regulation that is under consideration is called "Internet Neutrality," and it would essentially bar all high-speed network operators such as Comcast and ATT to offer additional services such as video downloads, online video-gaming, or enhanced email that compete with companies like Google, Yahoo, and Microsoft that already offer them. "Markey and Snowe want to basically ensure that Google and Microsoft and other big, established companies have their market share protected. They claim this is about protecting consumers, but how is making sure Google has no competition good for consumers?" says the House committee staffer.

...

What makes Weber's cynical support of the legislation even worse, say Republican Hill staffers, is that his activities also aid MoveOn.org, the extremist, left-wing organization, which is now being financially backed by Google so that MoveOn can help Google with "Net Neutrality." Google has become the single largest private corporate underwriter of MoveOn.

According to sources in the Democrat National Committee, MoveOn has received more than $1 million from Google and its lobbyists in Washington to create grassroots support for the Internet regulation legislation. Some of that money has gone to an online petition drive and a letter-writing campaign, but the majority of that money is being used to fund their activities against Republicans out in the states.
are these words related?
History/histrionics...virtue/virtual? Take today's etymology quiz.
half full?
Dropping an infant or toddler off at day care can be a wrenching daily experience for harried modern parents who feel they don't see enough of their son or daughter.

One worry: The child will grow more attached to the day care providers than the parents.

A new review of 40 studies on this topic by European researchers indicates parents can rest relatively easy on this concern. The review involved studies of nearly 3,000 children with an average age of two-and-a-half. It did find reliable associations in how children feel about their parents and child-care providers. But significant differences were found, too:

Children are less likely to form secure attachments to care providers.
The longer children had been enrolled, the more likely they were to have secure relationships with their care providers.
A child's feelings about a care provider is strongly related to the provider's behavior toward all the children.

"In contrast to earlier concepts on childcare providers' functions," said lead researcher Lieselotte Ahnert, "we should not see care providers in public care as mother substitutes, dealing sensitively with individual kids, but understand how they regulate groups of kids while providing a harmonic climate to play and learn."
If kids are not forming emotional attachments to the people they spend eight hours a day with, are they being emotionally malnourished?
women and addiction
...women, pound-for-pound, not only get more drunk or higher faster then men, but also become addicted more easily. The research results are presented in a new book from CASA called "Women Under the Influence" (Johns Hopkins University Press, 2006).

The numbers could get worse, warns Susan Foster, CASA's director of policy research and analysis, who directed the research behind the book.

Teenage girls now smoke, drink and abuse drugs as often as teenage boys. For certain drugs, such as prescription painkillers, the abuse rate is higher in girls than boys.

Yet even as the rate of abuse becomes equal, physiological and psychological factors combine to ensure that females are more greatly affected by drugs and alcohol.

According to Foster, each single drink hits a woman like a double.
government and families
Single moms and the welfare state go together. Strong families and free markets go together. Morse argues that a combination of weak families and free markets is much less likely to persist.

...

To see what strong government can do to families, consider Phillip Swagel's observations on China, as reported on Greg Mankiw's blog.

"You see it just walking on the street: there are just hardly any children around. It's eerie. The 1-child policy has been in place for 3 decades, and as a result China is heading into a snap demographic transition; they've created their own aging society...And their problems don't end there, since the demographic change means as well that they will soon be a society with near-vertical family trees -- no brothers or sisters means in a few generations there will be no more cousins either. So there's no formal social safety net and they are putting an end to the informal safety net of the extended family. No wonder they save so much -- it's all precautionary...who knows what all of this will do to the social fabric in China, as the family structure of 1,000+ years comes to end."
sheetrock the cockpit
THERE'S SOME GALLOWS humor often quoted by airline pilots as cockpits become more sophisticated and navigation procedures become increasing automated. It goes something like this: The newest airliners won't need copilots or navigators at all. Instead, the cockpit will have room for just one pilot and a dog. The pilot will be there to feed the dog. The dog will be there to bite the pilot if he touches anything.

The days of entirely automated take-offs and landings are almost upon us. But this only works at airports where the latest 3-axis precision approach equipment is in place. Even so, extended flight and navigation by instruments alone remains a skill that requires much training and years of constant practice.

The fact remains: during weather conditions requiring flight by instruments alone, the view outside the cockpit window is nil. It is very much like staring at sheetrock while traveling forward at 400 miles an hour. This situation is routine for airline pilots. And because a view of the horizon is required to maintain straight-and-level flight without instruments, it is virtually impossible to tell by sensory feedback alone whether an airplane is right-side-up or upside down. Left to his or her own devices in instrument-only weather conditions, a novice pilot will have a difficult time keeping an aircraft upright for more than a few minutes before it spirals out of control. One of the more frightening lessons for beginner pilots is learning this truth and the FAA encourages flight instructors to impress it upon new students lest they stray into clouds without the benefit of instrument training.
how kadhafi gave up his nukes
While analysts continue to debate his motivation, evidence suggests that a mix of intelligence, diplomacy and the use of force in Iraq helped persuade him that the weapons he had pursued since he came to power, and on which he had secretly spent $300 million ($100 million on nuclear equipment and material alone), made him more, not less, vulnerable.

"The administration overstates Iraq, but its critics go too far in saying that force played no role," says Bruce W. Jentleson, a foreign-policy adviser to Al Gore in the 2000 presidential campaign and professor at Duke University, who has written the most detailed study of why Col. Gadhafi abandoned WMD: "It was force and diplomacy, not force or diplomacy that turned Gadhafi around . . . a combination of steel and a willingness to deal."
Good profile of shelby steele
Here.
"The only thing that makes me interesting as a writer," Shelby Steele says, "is that I'm just talking common sense. The most ordinary, everyday sort of common sense."

Correction. What sets Steele apart is that he's saying things many people, even those who secretly agree with him, would rather not hear. He says that blacks should take responsibility for their own disproportionate crime rates and poor academic performance and not blame a system imposed on them by whites; that whites support affirmative action and other "silly racial policies" out of fear, to avoid accusations of racism.

He says that blacks who use the "race card," as Johnnie Cochran did in defending O.J. Simpson, are practicing "blackmail" through the manipulation of white guilt.
tuesday may 16, 2006
tony snow schools helen thomas
bush gets msm water torture
And while the bloggers were fighting their various and diverse battles in the name of truth, justice, and common sense, the MSM ocean was harnessing its entire immensity on just one story, told an infinite number of times, in every possible inflection, from every direction, and with the deadly persistent accuracy of a dripping tap: George W. Bush is no good.

It doesn't have to be true, it doesn't have to be fair, it doesn't have to be consistent in its terms. All that matters is that it is repeated with uniform constancy: drip, drip, drip. George W. Bush is no good. George W. Bush is no good. George W. Bush is no good.

Change the headlines, seem to change the subject. Abu Ghraib. European disdain. Tom Delay. Katrina. Deficits. Valerie Plame. Gas prices. Karl Rove. Death in Iraq. Angry mothers. NSA wiretaps. Drip, drip, drip, drip, drip, the lede is always the same. George W. Bush is no good. George W. Bush is no good. George W. Bush is no good. George W. Bush is no good. George W. Bush is no good. George W. Bush is no good. Forget the good news, bury the accomplishments or ignore them altogether. Drip, drip, George W. Bush is no good, George W. Bush is no good, George W. Bush is no good.

It took the MSM three years to bring George W. Bush's approval ratings down from their post 9/11 high to 52 percent on election day 2004. It's taken them just 18 months [corr. per Tim] to bring him down another 20 to 25 points. They never forgot their mission. While the princeling bloggers pissed and moaned about Harriet Miers, and immigration, and federal spending, the MSM kept on dripping out its one story, and now they are within reach of their goal -- Democrats restored to the majority in both houses of Congress and the stage set for the vengeful impeachment and dismissal from office of the most courageous president in modern times.
top ten left-wing scenes from "west wing"
With video. HT Instapunk.
lawyer joke
A San Diego attorney has filed suits targeting ballpark promotions aimed at specific groups. Some say he's misusing a state civil rights act.

Is Alfred Rava the Grinch who would steal Mother's Day?

Even as major league baseball players hefted pink bats during games Sunday to draw attention to breast cancer research, the San Diego-based attorney was trying to stop teams from using tote bags and other inexpensive swag to persuade mothers to spend part of their day at the ballpark.
mugged by mugabe
President Robert Mugabe began a new onslaught on Zimbabwe's poor yesterday when his regime announced that more than 10,000 street children and vagrants had been "rounded up" in Harare.

Police described their latest assault on the capital's poverty-stricken street dwellers, codenamed Operation Round Up, as a crime-fighting measure.

Last year they bulldozed thousands of "illegal structures" in the poorest townships, leaving 700,000 people without homes or livelihoods.

...

Assistant Commissioner Munyaradzi Musariri said they would be "relocated" to their "homes" in rural areas. "As police, we will not rest until there is sanity in the streets and the operation is continuing," he said.

He said nothing about what would become of street children with no rural homes to go to.

In the past, Mr Mugabe's regime has swept people off the pavements, forcibly loading them on to lorries, before dumping them in remote areas with no support. Police officers routinely assault and rob detainees.
"Sanity in the streets"? How sanity in their leader.
question and answer
We received this email today, per our item on Hillary Clinton yesterday:
I noticed that among your ridiculous ranting on your attack blog that you seemed to complain about Chelsea Clinton earning 6 figures at McKinsey in NYC after graduating from Oxford U. - as tho that's somehow unacceptable.

Can you tell me, where and when did the Bush Twins 'graduate,' and how much are they earning, assuming that they're bothering to find paying jobs?

Just wondering ... how far your hypocrisy is empowered to take you.

S. Ali

(yes, mine is an Arabic name, and yes, I'm a Muslim. And before you make that 'mean something,' be advised that my foreparents include Africans who were captured into, and worked as slaves in this Country for probably many dozens of decades before your own folks arrived, with tickets of some sort - unless, of course, they were stow-aways - in other words, "Illegals.")
Here is my reply:
I have no complaint with Chelsea making big dollars. The point you seem unable to process is the hypocrisy of her mother criticizing Gen Y'rs for a sense of entitlement to high paying jobs, while her child reaps the benefit of family connections. If you believe Chelsea got her gig purely on merit, dream on.

As for the Bush twins, they graduated from college. Daughter Barbara Bush is/was doing charity work in a South African hospital:

CAPE TOWN -- At the Red Cross War Memorial Children's Hospital, children sit on their mothers' laps in waiting rooms, waddle down hallways, and wail inside the burn unit, where nurses carefully wrap gauze around their arms, legs, and heads.

It is here, say some doctors and nurses, that Barbara Bush, one of President Bush's twin daughters, has been working in near anonymity as a volunteer.

While no one disputes that she has been in Cape Town for the last six weeks, nearly everything about her stay is shrouded in mystery. Hospital officials yesterday refused to confirm her presence, and many hospital workers ducked questions about Barbara Bush's role at one of the premier health facilities in Africa for children with AIDS and other ailments.

A White House official, Peter Watkins, confirmed yesterday that her mother, Laura Bush, will visit Barbara in South Africa later this week, after the Group of Eight summit in Scotland where President Bush and other leaders of the industrialized world will consider how they can help ease poverty in Africa. The official said Laura Bush and her other daughter, Jenna, will spend five days with Barbara and then will travel to other African countries to speak about AIDS relief and education initiatives.

Barbara Bush's experience in Africa might seem a made-to-order moment for good publicity, a chance for the Bush family to show a connection between policy and personal conviction. But the Bushes apparently will have none of that.

Jenna Bush is working as a second grade teacher in a charter school, no doubt pulling down the big bucks that job is known to pay.

Finally, regarding your comment about your Arabic origins. I harbor no animus toward Muslims or Arabs or anyone in particular (if you read this blog, you will note an affection for the people of Iraq and Lebanon in particular. I also think Iran is a beautiful country with beautiful people that is run by insane clowns.)

I hope this helps clear your head.
JB
ransom inflation
What happens when the German government negotiates with kidnappers in Iraq (that is, pay ransoms)? You get more kidnappings and higher ransoms. It's called making crime pay.
freedom per gallon
From AskMom:
The hottest songs on the liberal Whine-a-thon lists currently involve the price of gas. It surprises no thinking person that after decades of sabotaging petroleum exploration, drilling, refining, transportation and marketing, liberals have succeeded in creating a shortage that drives prices up.

Remember the first and inescapable law of politics: the only law that always passes is the law of unintended consequences. Wild-eyed Democrats, earth-firsters and the glitterati are shocked, SHOCKED, that making something so much harder to produce, import, package and sell has made it more expensive. More shock is on the way for these disconnected idiots.

Rational America, Red State America, has a simple idea to lower the prices. Cut the taxes, do more exploration, more drilling, and build more refineries. Also some kindergarten economics: when safe municipal water is available everywhere for free and bottled water still sells at double-digit prices per gallon, then gas isn't overpriced. America is rich and gas is a necessity, not a luxury, no matter what the limousine liberals want us to think.

The current shrieking and sniveling, most of it by people who can afford mega-vehicles, vacation houses and exotic travel, is unseemly. Not to mention just plain dumb and out-of-touch. Voters are about to send a message to their governments and it won't be a demand for more protected acreage and wildlife at any price.
mexico's sick economy
With all the hubbub over illegal immigration, more focus is on Mexico. Poor, dysfunctional Mexico.
What if the current government were swept away by a radical such as Hugo Chavez? The "stability" we've come to accept from out southern neighbor could vanish.
Victor Davis Hanson looks at the bad news of Mexico's economy:
Economists have long pointed out that relying on oil as a natural resource can be a long-term disaster for a developing nation. The income from exporting petroleum provides cash infusions that can distort a country's economy and mask structural problems while impeding reform. Petrodollars act like a lethal narcotic: A formerly impoverished country depends on short-term relief from oil profits at the risk of being reduced to an enfeebled addict.

Easy oil income also often promotes dictatorial government by allowing nationalist thugs to buy pricey weapons to threaten neighbors or to buy off internal dissent with lavish cash subsidies. Take away oil from Venezuela and Hugo Chavez would be just another failed Castro. Evo Morales is able to offer the old bankrupt socialism to poverty-stricken Bolivia largely due to the country's natural gas reserves.

Mexico also suffers from this unhealthy oil-exporting syndrome, as the government uses profits from its inefficient state-run industry to spread around subsidies in lieu of enacting long overdue wealth-creating measures. But worse still, Mexico suffers a double whammy by also receiving between $10 billion and $15 billion annually in remittances from its expatriate population in the United States.

Exporting its own poor turns out to be about the cash equivalent each day of selling on the open market about half a million barrels of $70 a barrel oil. The muscles of Mexico's former residents can prove just as deleterious as oil derricks to the long-term health of the country's economy.
wooden art
Something fun to start the day, amazing wood sculptures from Italy.
monday may 15, 2006
chomsky the twit
Rarely has the world been afforded such a clear glimpse into the unholy alliance between Islamic extremists and secular radicals in the West. That's exactly what it got last week when the foremost Imam of the radical Left, Noam Chomsky, bestowed his blessings on the world's largest terrorist army, the Shiite jihad outfit sponsored by Iran and known as Hezbollah ("Party of God.")

Following a meeting with Hassan Nasrallah, the Lebanese terrorist group's "secretary general," Chomsky announced his support for Hezbollah's refusal to disarm. Then, in an echo of Nasrallah's recent declaration that President Bush is the world's top "terrorist," Chomsky pronounced his own fatwa on the United States, calling it one of the "leading terrorist states." It was a meeting of murderous radical minds.

In many ways, Chomsky's newly forged friendship with Hezbollah -- the most recent entry in a lifetime befriending America's most deadly enemies -- is the logical continuation of the professor's longstanding admiration for global terrorists and Jew-haters. In fact, Chomsky devoted most of the nineties to touting Hezbollah as a "resistance" movement (which occasionally committed misguided acts against civilians) while singing its praises as a crusader for peace and social justice.
say anything
Senator Hillary Clinton, kissing up to those who make the economy work, gave a speech to the US Chamber of Commerce in which she said that Gen Y'ers:
"...don't know what work is. They think work is a four-letter word. America didn't happen by accident. A lot of people worked really hard. They've got to do their part, too."

Clinton grumbled that today's youths "think they're entitled to go right to the top with $50,000 or $75,000 jobs when they have not done anything to earn their way up."
Of course, Bill and Hillary felt entitled to depart with the White House silver.
She made no mention of her daughter, Chelsea, 26, who snagged a six-figure consulting spot in the New York office of London-based McKinsey & Company after receiving her master's degree from Oxford in 2003.
Nor did she explain how turning $1,000 in cattle futures into $100,000 in one year, as she did, represents hard work.
The new records also raise the possibility that some of her profits -- as much as $40,000 – came from larger trades ordered by someone else and then shifted to her account, Leo Melamed, a former chairman of the Merc who reviewed the records for the White House, said in an interview. He said the discrepancies in Clinton's records also could have been caused by human error.
Sure. As governor in 1978, Bill Clinton was pulling down around $32,000 and she was earning $25k as an attorney. Making the governor's wife $99,000 profit is at the least unseemly.
As for human error, that was the excuse for the Clintons gave for improperly obtaining 707 FBI files on Republicans.
land of the free, home of the brave
Ayaan Hirsi Ali, one of the few Islamic women to stand up to Islamofascist* mistreatment of women (genital mutilation, "honor" killings etc.), has been living under a death threat for years. Now the Dutch are getting wobbly and she's leaving the Netherlands for the United States.
* Which is not to say, all of Islam.
celebrating the low rider
...there is no denying that when it comes to the car, Chicano culture is inexorably linked to lowriding. Like hotrodding, it traces its roots to 1930's California and blossomed in the postwar prosperity of the 50's, but that's where most of the similarities end. Where hot rods were about speed and danger, a ranfla (lowrider) was about cruising slow and looking sharp, the perfect accessory to an East LA Pachuco's zoot suit. Hot rods were fenderless, fast, Ford, and with an aggressive nose-down rake.

The Pachuco's ranfla, by contrast, adopted a deliberate tail-dragging attitude, assisted by a trunk full of sandbags. Hot rods were minimalist, but the lowrider aesthetic emphasized ornamentation: curb feelers, visors, spotlights, headlight eyebrows, ice can window air coolers, baroque Tijuana upholstery, dingle balls, "flipper bar" and Olds Fiesta hubcaps, gobs and gobs of chrome. Today if you're seeking topnotch plating or upholstery work, it's hard to beat the craftsmen in the local Mexican American business district.

Another lasting legacy of the early era was allegiance to the Chevrolet bow tie. For the original lowriders, the iron of choice was the 'Chevy Bomb' – a bulbous '37-'41 sedan or '46-'51 Fleetwood. These carras were cheap, and had a weak-but-reliable straight six that was less prone to overheat in traffic than a hopped-up Ford V8. Plus, equipped with a split exhaust manifold and long 2" straight pipes, the Chevy Stovebolt would make a sinister and pleasing "rrrrrrrap" to announce your arrival. That early brand preference persists today: after 30+ years of publication, Lowrider Magazine has never once featured a Ford on the cover.

Why the emphasis on slow? Sociologist believe lowriding is a modern incarnation of the traditional Mexican paseo (promenade), an ancient social ritual in which the unmarried adolescents of the village coyly circled the town square, boys on one side, girls on the other. East LA Cholos adapted this ritual for the automobile age, and begat a brand new American tradition –cruising the strip. When you 'scooped the loop' or 'dragged main' or 'cruised the strip' back in high school, you were participating in an echo of that South-of-the-Border courtship rite.
quirky human behavior
A man is shopping for a long-sleeved T-shirt with a University of Alberta logo, but the only one left in the campus store is hanging up in the change room.

Will he want to try it on?

"The contagion effect" says no. Marketing researchers Jennifer Argo at the U of A and Darren Dahl at the University of British Columbia have performed a number of experiments that show shoppers shy away from products other people have recently touched.

They say fear of contamination — even if it is subconscious — is what makes many of us reach for the crisp magazine at the back of the stand or refuse to try a pair of pants still on the rack outside the change room. Put those same pants back on the shelf, however, and we are happy to pull them over our bare legs and underwear.
Read it all.
the wreck of the patrick fitzgerald
While the media focuses on handwritten notations by the Vice President on a newspaper article, there is much more to be gleaned from late Friday's court filings in the Libby case. The spin says that damaging new evidence has surfaced. But the filings by Fitzgerald reveal how rapidly his case is sinking.

Discovery in legal cases is rather like playing the old game "Battleship" where you can surmise from your opponent's responses to your blind probes where he is hiding his fleet. So you can sink it. Scooter Libby's legal team is playing the game masterfully and as the latest filings late Friday show, Fitzgerald's fleet is taking on a lot of water.
Read it all. Then check out Byron York:
Will CIA-leak prosecutor Patrick Fitzgerald indict Karl Rove?

Who knows? While some observers search the tea leaves for answers, the only real answer right now is that nobody outside of Fitzgerald's office knows for sure.

And it's possible that nobody inside Fitzgerald's office knows for sure either.

But let's say, for the sake of argument, that Rove is indicted. If that were to happen, it appears he would be charged with lying to Fitzgerald's grand jury and not with any underlying crime, such as exposing a covert CIA agent.

In that event, a Rove prosecution would probably resemble the case of Lewis Libby, the former Cheney chief of staff charged with perjury and obstruction of justice. And, although no one seems to have noticed, that case is descending into absurdity.

Perhaps the key moment in the descent happened last February in the courtroom of U.S. District Judge Reggie Walton. Fitzgerald was there, along with the Libby defense team.

Libby's lawyers had asked Fitzgerald to produce evidence that Valerie Plame Wilson was a covert agent at the CIA. They had also asked for an assessment of the damage, if any, caused by the exposure of her identity.

In papers filed with the court, Fitzgerald refused both requests. Now, in the courtroom, Judge Walton wanted to hear Fitzgerald's reasons.

"Does the government intend to introduce any evidence that would relate to either damage or potential damage that the alleged revelations by Mr. Libby caused, or do you intend to introduce any evidence related to Ms. Wilson's status and whether it was classified or she was in a covert status or anything of that nature?" Walton asked.

"We don't intend to offer any proof of actual damage," Fitzgerald said. "We're not going to get into whether that would occur or not. It's not part of the perjury statute."
how to ruin a wealthy nation
Let Robert Mugabe run it:
Zimbabwe's inflation rate has surged past the 1,000% mark signalling that the African country is struggling to keep its economy functioning normally.

The annual rate of price growth was 1,042.9% in April, the Central Statistics Office (CSO) said, having risen 129 percentage points from March.

It means average goods are about 11 times as expensive in April 2006 as they were 12 months earlier. Zimbabwe is suffering from shortages of food, fuel and foreign currency.

President Robert Mugabe blames domestic and foreign enemies for the problems.
dotty
So there are now two basic templates in terrorism media coverage:

Template A (note to editors: to be used after every terrorist atrocity): "Angry family members, experts and opposition politicians demand to know why complacent government didn't connect the dots."

Template B (note to editors: to be used in the run-up to the next terrorist atrocity): "Shocking new report leaked to New York Times for Pulitzer Prize Leak Of The Year Award nomination reveals that paranoid government officials are trying to connect the dots! See pages 3,4,6,7,8, 13-37."

How do you connect the dots? To take one example of what we're up against, two days before 9/11, a very brave man, the anti-Taliban resistance leader Ahmed Shah Massoud, was assassinated in Afghanistan by killers posing as journalists. His murderers were Algerians traveling on Belgian passports who'd arrived in that part of the world on visas issued by the Pakistani High Commission in the United Kingdom. That's three more countries than many Americans have visited. The jihadists are not "primitives". They're part of a sophisticated network: They travel the world, see interesting places, meet interesting people -- and kill them. They're as globalized as McDonald's -- but, on the whole, they fill in less paperwork. They're very good at compartmentalizing operations: They don't leave footprints, just a toeprint in Country A in Time Zone B and another toe in Country E in Time Zone K. You have to sift through millions of dots to discern two that might be worth connecting.

I'm a strong believer in privacy rights. I don't see why Americans are obligated to give the government their bank account details and the holdings therein. Other revenue agencies in other free societies don't require that level of disclosure. But, given that the people of the United States are apparently entirely cool with that, it's hard to see why lists of phone numbers (i.e., your monthly statement) with no identifying information attached to them is of such a vastly different order of magnitude. By definition, "connecting the dots" involves getting to see the dots in the first place.

Sen. Pat Leahy (D-Vt.) feels differently. "Look at this headline," huffed the ranking Democrat on the Senate Judiciary Committee. "The secret collection of phone call records of tens of millions of Americans. Now, are you telling me that tens of millions of Americans are involved with al-Qaida?"

No. But next time he's flying from D.C. to Burlington, Vt., on a Friday afternoon he might look at the security line: Tens of millions of Americans are having to take their coats and shoes off! Are you telling me that tens of millions of ordinary shoe-wearing Americans are involved with al-Qaida?

Of course not. Fifteen out of 19 of the 9/11 killers were citizens of Saudi Arabia. So let's scrap the tens of millions of law-abiding phone records, and say we only want to examine the long-distance phone bills of, say, young men of Saudi origin living in the United States. Can you imagine what Leahy and Lauer would say to that? Oh, no! Racial profiling! The government's snooping on people whose only crime is "dialing while Arab."
sunday may 14, 2006
cia 1, bush 0
Writes Stephen Hayes.
are brits healthier than yanks?
And for half the health care dollar, as a recent JAMA study suggests?
Malcolm Gladwell discusses the issue. The comments from readers make for an interesting discussion. For example:
The paper's conclusion that "Americans are much sicker than the English" was proven only for non-hispanic whites aged 55 to 64 years while the quoted per person health care cost is for the whole population. Americans may spend more on infant or "end of life" care boosting total cost while having no impact on the studied population. It is an interesting and thought provoking paper but as usual, further study is warranted.
Quite a few comments blamed greater stress in US lifestyles. But then:
If you really want to have fun with this study, try examining the US on a state by state basis. Hawaii is near the top or at the top of the list in Diabetes, hypertension, and a myriad of heart ailments.

The problem in Hawaii is diet. Are the foods we eat worse because of trans-fats, perservatives, or hormones? Maybe. Is it because South East Pacific Islander foods tend to be fatty and high in cholesterol? Perhaps. My guess is that it's probably both.

But, any way you look at it, you need only spend a week in Hawaii to know the answer is not stress.
And brass tacks...
The death rate in the UK is ~ 10.13/1000 and the in the US it is ~ 8.26/1000 which is quite a significant gap given the similar demography. The sample in the U.K. study, therefore, does not include the dead which, by the way, is worse than being sick.

The healthcare spending model in the UK, I imagine, is similar to the Canadian model which means that health care is universally available and resource utilization is very high which translates into long lead times. Each case is prioritized according to its severity; this drives a behaviour that favours professional treatment as a last resort.
animal imagination?
An essay on self-awareness in animals.
ray of hope?
a father's thoughts on mother's day
From One Cosmos:
...It is much more like part of me--a very large part--was "unborn" and given birth by my son. The child was father to the man. But not really. The child was father to the child, that is, to some part of myself that was forged and forgotten in my own childhood.

Why forgotten? For the same reason that my son, although this is the most intense and formative time of his life, will forget all about it. Our interaction couldn't be more intense and animated, and yet, he won't remember a thing.

Consciously. All of it will form the background of his very substance, a background that will be the context and container for his being for the rest of his life. But he won't "know" it as an object until he becomes a father. Only then will he realize how much he was loved, because the father (and mother) who loved him so much will be reborn in his baby. His symmetrical background will have become his asymmetrical foreground, and only then will he really understand what Mother's Day is all about.

As Kramer once exclaimed, "Mother nature's a mad scientist, Jerry!" But it makes sense. We would be psychologically crippled if we loved our parents as much as they love us. We can really only rediscover the intensity of their love in our relationships with others.

I've been an orphan now for quite awhile. My father died when I was 29, my mother six years later, before they could be reborn. But their eyes are looking down on me. Or rather, up at me. And down on my son. In that supercharged space in between, you finally get it.

Which is why I can't repay my son enough for what my parents gave me.
Read it all. In fact, explore all of his site. Rewarding material.

saturday may 13, 2006
bowling nite evite from mahmoud ahmadinejad to bush
Iowahawk, hilarious as ever. And James Lileks "translates" the Persian cuckoo's letter into words we all understand and can enjoy.
saturday verse from maggie's farm
The Song of Wandering Aengus

I went out to the hazel wood,
Because a fire was in my head,
And cut and peeled a hazel wand,
And hooked a berry to a thread;

And when white moths were on the wing,
And moth-like stars were flickering out,
I dropped the berry in a stream
And caught a little silver trout.

When I had laid it on the floor
I went to blow the fire aflame,
But something rustled on the floor,
And some one called me by my name:

It had become a glimmering girl
With apple blossom in her hair
Who called me by my name and ran
And faded through the brightening air.

Though I am old with wandering
Through hollow lands and hilly lands.
I will find out where she has gone,
And kiss her lips and take her hands;

And walk among long dappled grass,
And pluck till time and times are done
The silver apples of the moon,
The golden apples of the sun.
"leaky leahy"
From Betsy's Page:
...I guess what he [Sen. Patrick Leahy] and the Democrats really want is for the nation's intelligence secrets to be shared with an ever widening circle of people on the Hill. Forget the very real possibility of leaks from politicians who are eager to gain partisan advantage from any story they can grab onto.

Do we really want someone like Patrick Leahy who had to resign as Co-Chairman of the Intelligence Committee in 1987 for leaking information? Here's a reminder on the great Senator from Vermont who now is showing up on The Lehrer Report to complain about not being in the loop on top secret programs.

During the mid-1980s, the heart of the Reagan administration, Leahy served as vice-chairman of the Senate Intelligence Committee. It was while in this position of power that he earned the nickname "Leahy the Leaker." According to a 1987 San Diego Union-Tribune report, in a 1985 television appearance Leahy disclosed classified information that one of Egyptian President Hosni Mubarak's telephone conversations had been intercepted.

The information that Leahy revealed had been used in the operation to capture the Arab terrorists who had hijacked the Achille Lauro cruise ship and killed American citizens, and the Union-Tribune claimed that Leahy's indiscretion may have cost the life of at least one of the Egyptian operatives involved in that operation. In 1987, The Washington Times reported that Leahy had also leaked secret information about a 1986 covert operation planned by the Reagan administration to overthrow Libyan dictator Moammar Gadhafi. Leahy allegedly had said, "I thought [the operation] was probably the most ridiculous thing I had seen, and also the most irresponsible," and had threatened to expose the operation to CIA Director William Casey. A few weeks later, details of the plan appeared in The Washington Post, and the operation was cancelled.

Another example of Leahy revealing confidential information occurred just before the Iran-Contra hearings were to begin, when he allowed an NBC reporter to look through the Senate Intelligence Committee's confidential draft report on the burgeoning scandal. After NBC used the privileged information in a January 1987 report, Leahy came under increasing fire, and after a six-month internal investigation he was forced to step down from his seat on the Senate Intelligence Committee. Leahy's leak was considered to be one of the most serious breaches of secrecy in the Intelligence Committee's then-10-year history.

Just remember all that every time you see him on TV pontificating about the Senate's right to know. And he'll be there since Arlen Specter is going to hold hearings to look into the NSA surveillance program. What a circus that will be.
Don't forget how callous Democrats can be about politicizing intelligence. Click here to read the internal memo from 2003 plotting how to use 9/11 hearings to damage Bush.
big brother in congress
Here are a just a few questions we might ask Democratic-party chairman Howard Dean and the members of the judiciary and intelligence committees currently grousing for the cameras:
Do you maintain databases of American citizens for fundraising purposes?
Do those databases contain names, addresses, telephone numbers, e-mail addresses, and other identifying information?
Do the databases contain information about the interests of the citizens who have been entered into them? About candidates or causes to which they have previously donated money?
Are those databases searchable? If so, what search criteria do you use to divide these American citizens into various categories?
Do you do targeted mailings for purposes of raising funds or pushing particular issues?
When you target, how do you know whom to target? That is, what kind of information do you maintain in your databases to guide you about which potential donors or voters might be fruitful to tap on which particular issues?
Do you trade information about American citizens with other politicians and organizations in the expectation that they might reciprocate and you all might mutually exploit the benefits?
friday may 12, 2006
despising pat leahy
Politicians spin and stretch the truth, but none quite like Sen. Patrick Leahy of Vermont. In an interview with NPR this morning he cleverly suggested that:
Bush is eavesdropping on domestic phone calls
This eavesdropping does nothing for national security
Republicans in Congress are not providing oversight, therefore elect Democrats in the fall
Eavesdropping means listening. As Powerline noted, it would take 35,000 NSA employees working 24/7 to listen for one second to every phone call made daily in America. It cannot be done. Leahy knows that.
But suppose a computer could analyze telephone traffic and spot trends (data mining). For example, say it notices 30 calls a day from a number in Pakistan to a number in Brooklyn. It could be totally innocent (two cousins running an import-export business) or it might be evidence of something sinister.
By winnowing the haystack, needles stand out. From there, the government would need a warrant to wiretap the phones and engage in real eavesdropping.
The previous dustup over warrantless NSA wiretaps, the one launched by the New York Times, was over calls from known terrorists into the United States. These calls were being monitored without warrants and for good reason.
Consider this: Ramzi Yousef is the terrorist who built the bombs used in the 1993 attempt to blow up the World Trade Center. Later, living in Manila, while teaching bomb making to an apprentice, a fire broke out in his apartment. He fled and left his laptop computer behind.
As he watched the police search his apartment, Yousef was urgently calling every contact on his laptop to warn them. If Yousef called someone in Oakland, California, should US agents monitoring him hang up because he's talking to someone on American soil?
No one serious believes that. Which is why, after all the cynical huffing and puffing by certain members of Congress, Republican and Democrat, no one asked for the program to be ended.
Yet today Sen. Patrick Leahy, despite his tacit approval of NSA warrantless wiretaps, cited the program as a reason to mistrust the NSA and Bush.
It's a mean world and people want to murder Americans. Fending off asymmetrical threats is hard. Connecting dots requires having dots to connect.
Leahy only cares about scoring political points. What a vile, petty punk.
coming soon to california public schools: liberace day
California children would read about homosexuals' contributions to history under a bill approved Thursday by state senators who often drew on their own childhood experiences in supporting the measure.

The bill would require California's social science textbooks to include the contributions of gays, lesbians, bisexuals and transgender people to the state and nation's history. California is the nation's largest buyer of textbooks, with annual spending topping $400 million.

The measure passed 22-15, with no Republican votes. It heads to the Assembly, where opponents vowed another fight.

The bill, introduced by Sen. Sheila Kuehl, D-Santa Monica, the state's first openly gay legislator, also would bar textbooks and other instructional material that portrayed gays in a negative light.

Growing up, "there was nobody in the history books except white men" and Betsy Ross, Betty Crocker and Betty Boop, said Kuehl. "All we're saying is, let us also be reflected in history."
Betty Boop was in Sheila's history book?
For those old enough to remember The Many Loves of Dobie Gillis, Sheila played Zelda.
law & order's detectives invade your privacy
With the shocking, shocking news (sarcasm) that the NSA is keeping a database of domestic telephone calls, it struck me that the detectives on NBC's Law & Order have been way ahead of them.
How many times have you heard, "Pull up his LUDs and see who he's been talking to."
Huh? They can do that? Someone keeps track of all my phone calls? They've been doing it all these years? Even during Clinton?
Yep. LUDs (Local Usage Detail) are records of all incoming and outgoing calls to a given number. The NSA didn't invent this, but they are, god bless 'em, trying to use similar data to prevent further 9/11s.
Here's something else to panic about: the federal government under George W. Bush keeps detailed records of where you live, where you work and how much money you make. It's all controlled by an agency called the IRS.
talking turkey
National Review's Jim Geraghty has been living in Turkey for 14 months. He writes about overhyped ugly-Americanism.
iraq progress report
Brookings, the liberal Washington think tank, this week released a massive compendium of statistics about the extraordinary situation in Iraq. The report, by Michael O'Hanlon and Nina Kamp, consists of 55 pages of tables and graphs addressing everything from civilian deaths to economic growth to life expectancy. There is plenty to argue about in a report like this, which after all is no better than its sources. (These include the U.S. government, the international press, and many others.) Nevertheless, Brookings is to be thanked for its attempt to present an in-depth picture of a complicated society undergoing dramatic transition, when the major Western press is content to present us with a portrait of a place beset by car-bombs, kidnappings, and retrograde clerics.

I'm not in any way shrugging off the security situation in Iraq; it's very serious, and has repeatedly been a threat to the safety and well-being of my own family. But there are a lot of things happening in Iraq, with numerous developments pointing in welcome and even heartening directions.

I'm especially encouraged by indications of Iraq's economic growth within a context of expanding freedom. (Only Lebanon and Morocco, among Arab counties, rate as more free than Iraq.) The Iraqi economy will reportedly grow by 16.8 percent this year, and is expected to continue growing for years to come at rates comparable to the expanding economies of Asia. Unemployment is falling, and per-capita income is rising. The number of cars is increasing, as is Internet connectivity.

To me, these are indications that Iraqis are using their freedom to improve their personal lives and, in the process, to build their country. One of the most infuriating aspects of the Western media's presentation of Iraq is that Iraqis themselves are reduced to being the bleeding, mourning victims of terror; they are bit players in a narrative that is about Bush wrecking the country. The material in the Brookings report not only credits Iraqis with initiative, it restores to them the dignity that the Western media's one-dimensional presentation denies them.

Yes, there is a lot of material in the Brookings compendium that makes for painful reading. But I get the painful part of the Iraq story every time I unfold my paper, or turn on my TV, or subject myself to the online maunderings some "informed" scholar-poseur. I'm glad someone wants to tell the rest of Iraq's complex story.
You can read a PDF of the Brookings Institution report here. For easy list, read here.
spooks on the loose!
From Newsbusters:
Seismic! Shocking! Startling! A bombshell!! That's how the ABC, CBS and NBC morning shows described a front-page story in today's (Thursday's) USA Today that breathlessly touted how "NSA has massive database of Americans' phone calls." Like the TV coverage, USA Today's story insinuated that the existence of the database was a major violation of Americans' privacy rights and evidence that the President was lying last December when he described the NSA's eavesdropping on suspected terrorist communications as limited and targeted.

Today's article does not allege that any calls are listened in on. Indeed, as USA Today describes it, the program seems like a thoroughly innocuous database of the same information that appears on your phone bill, but with your name, address and other personal information removed. Given that another government agency — the IRS — maintains information on American citizens' employment, banking, investments, mortgages, charitable contributions and even any declared medical expenses, this hardly seems like a major assault on personal liberty.

And for all of the hype, there may not even be much "news" here. Last December 24, a few days after they spilled the beans about the NSA terrorist surveillance program, New York Times reporters Eric Lichtblau and James Risen disclosed how U.S. phone companies were helping the NSA by giving them "access to streams of domestic and international communications."

I've included a longer excerpt from December's Times story, plus a long piece from today's USA Today item, but first here's some of this morning's hype, as collected by MRC analysts Geoff Dickens, Brian Boyd and Mike Rule.

# ABC's Good Morning America's was the most over-the-top, as co-host Diane Sawyer breathlessly began the program: "New this morning: NSA bombshell. A new report that the government is secretly tracking your phone calls, seeking information on every call made in the U.S. The war on terror versus your privacy."

In her story, reporter Jessica Yellin blurred the collection of phone numbers with actual eavesdropping: "The story in today's USA Today reveals another secret piece of the President's domestic spying program. It says that in addition to those warrantless wiretaps that have stirred so much controversy, according to the paper the government has also been collecting information on every phone call placed in the United States. It's an issue that could stir yet more trouble for the White House."
That's the whole point, isn't it?
Liberals are jumping up and down about USA Today's publication of another leak relating to the National Security Agency. It's considered a news flash that the NSA is collecting data on phone calls, with the cooperation of almost all of the major telecom companies, to look for suspicious patterns. This is a "data mining" project that does not involve listening in on conversations, but merely identifying phone numbers involved in possible terrorist communications.

...it's obvious that what the NSA does with this vast amount of data is to run it through computers, looking for suspicious patterns, especially involving known or suspected terrorist phone numbers. I did a quick calculation: assuming that there are 200 million adult Americans, each of whom places or receives ten phone calls a day (a conservative estimate, I think), it would require a small army of 35,000 full-time NSA employees to pay a total of one second of attention to each call. In other words, lighten up: the NSA obviously isn't tracking your phone calls with your friends and relatives.

Three, it's interesting to juxtapose the NSA stories--this one plus the Agency's international terrorist surveillance program--with this account of a report earlier today by Britain's Intelligence and Security Committee on the subway bombings in London last July:

The suicide bombers who killed 52 passengers on London's transit system had a string of contacts with someone in Pakistan just before striking, Britain's top law enforcement official said Thursday.

However, authorities admitted they didn't know what was discussed in those contacts and stuck with their contention that the blasts were a home-grown plot and that the degree of involvement by al-Qaida, if any, was unknown.

Thursday's report by the Intelligence and Security Committee concluded that intelligence agents had been alerted to two of the suicide bombers before the attacks but limited resources prevented them from uncovering the plot.

Reid, speaking of the contacts in Pakistan ahead of the attacks, said authorities did not know what was discussed. *** "There are a series of suspicious contacts from an unknown individual or individuals in Pakistan in the immediate run-up to the bombings," Reid said after his department released its narrative of the attacks. "We do not know their content."

Sounds like they should have listened in on those calls. These are exactly the kind of communications that are intercepted by the NSA under the terrorist surveillance program that has been widely denounced by Democrats.
thursday may 11, 2006
tony the tiger
...speaks truth to media power. They ain't gonna like it.
putin: be fruitful and multiply
...and here's a few rubles for your trouble.
President Vladimir Putin offered couples cash to have more children to halt a dramatic decline in population and called for a stronger army in a key speech on Wednesday in which he shrugged off sharp attacks by Washington.

Putin, defying predictions he would focus on foreign policy, zeroed in on Russia's dwindling population -- an issue with huge implications for the economy -- which is falling by 700,000 people every year.

For sake of comparison

Births/1000

Deaths/1000

Russia

9.95

14.65

China

13.25

6.97

USA

14.14

8.26
rock battery might predict quakes
"This rock is basically a battery," Friedemann Freund says, tapping a 3-foot chunk of granite. To demonstrate his point, he's placed the rock in a refrigerator-sized steel press and attached wires to copper electrodes on either end. The touch of a button drops 20,000 pounds of pressure on the block, sending a few nanoamps of current through the wires.

His rock battery may be too weak to power a flashlight, but Freund - a white-haired physics professor who divides his time among San Jose State University, the SETI Institute, and NASA - is thinking bigger. Multiply the experiment over a few miles of rock, add the pressure around a seismic fault that's about to snap, and, Freund figures, you'd get an electric signal that could be used to predict earthquakes.
fodder for the fretful

"Suicide helicopters" are on the way.
Or you can worry about New York artists being priced out of town.
climate change doomed the mammoths
...not humans, says a new study.
tense times
Iraq the Model reports what they know from conflicting news coverage of fighting in the Adhamiya section of Baghdad. Blogger Zeyad, who lives there, reports what he's seeing.
failed indoctrination
From The Anchoress:
Now, as we near the end of the school year, Buster has found himself mostly unscathed by what he calls the "creeping PC-ism that's coming in with the newer teachers." Seems as the older, unindoctrinated teachers grab their very healthy retirement packages while they can, the younger teachers, fresh out of college, are coming in with an idea of "shaping" their students rather than simply teaching and informing them.

"We had a substitute the other day who seemed to think it was a teacher's job to 'mold' us into 'good citizens,' and that this can only be accomplished by embracing dissent. One of the guys in the class told her, 'you and I have a very different idea of what constitutes good citizenship; dissent for the sake of dissent is called being a teenager - that's not citizenship.'

When the teacher got annoyed by that, Buster couldn't help but chime in, "C'mon, you should have loved that answer - he was dissenting from what you pronounced. That makes him a good citizen, right?"

A girl piped in, "actually, I've always thought it was the teachers job to teach, and the parent's job to 'mold.' I don't want some teacher 'molding' my kid, when I have a kid!"
vw's in a hive
Great photographs of a 20-story tower automated parking garage built by Volkswagon.
jane vs. david foster wallace
I tried reading Infinite Jest but got stuck after 30 pages (out of 1088) as the author presented me with page after page of the ruminations of some guy waiting for his marijuana to arrive. I had neither the patience nor interest.
Jane at Asymmetrical Information is no fan, either:
I very much dislike David Foster Wallace. His writing has always struck me as the literary equivalent of that guy who damaged his liver trying to hold his breath for nine minutes--a difficult feat, to be sure, but one where the results are vastly less impressive than the cost. I am never so irritated as when reading some reviewer gushing about his amazing vocabulary. Not that what he writes is good, interesting, or pleasing to the ear. No, his singular achievement is using lots and lots of words that his readers don't know.

From all the awestruck fawning, you would think that he wrote his books under SAT conditions. Has no one ever thought to take these gullible and insecure people aside and explain, gently and with love, that David Foster Wallace has the dictionary right there, where he can look up his unusual words--that his signature feat could be repeated by a high school sophomore with a little time on his hands. And if memory serves, it has been. Frankly, if I'm going to pay to see a stunt, I want at least a 10% chance that the performer will be maimed or killed in the process.
JB
crass
Here is a very revealing report from the Bloomberg news service:

At least 17 civilians, including women and children, were killed late today by a suicide truck bombing in Tal Afar, a northwestern Iraqi city, according to President Jalal Talabani's Kurdish political party.

At least 35 others, most of whom were women and children, were wounded after a white pickup truck carrying flour exploded about 8:30 p.m. in the city's marketplace, the Patriotic Union of Kurdistan said on its Arabic-language Web site. The perpetrators have not been identified.

The violence came in a city that President George W. Bush has cited as an example of progress in fighting rebels in Iraq.

Bush in March said his confidence in his Iraq strategy stemmed from the success that U.S. and Iraqi personnel have had in Tal Afar, a city of about 290,000 people. The city was a staging ground for insurgents until the U.S. began an offensive in September that stabilized the city "block by block," and allowed people to resume their daily lives, Bush said.

"It took time to understand and adjust to the brutality of the enemy in Iraq," Bush told the City Club of Cleveland on March 20. "Yet the strategy is working."

Bush's job approval rating fell to a record low of 31 percent in a USA Today/Gallup poll. . . .

The breezy transition from a terrorist atrocity in Iraq to the president's approval rating is awfully crass, but it's also revealing. For many in the media and the Democratic Party, the Iraq war is merely a proxy for domestic politics. That is, "antiwar" passions are largely the result of anti-Republican, or anti-Bush, passions. Anger over Iraq today is barely distinguishable from anger over impeachment seven years ago or over Florida five years ago.

This is why calls for retreat don't worry us. Bush will be in office for another two years, eight months and 10 days, no more than that. His successor, unlike his critics today, will assume the same immense responsibility that he now shoulders: the responsibility to make decisions that have consequences on the battlefield and in the world, not just in the polls.
wednesday may 10, 2006
why mexico is poor, reason #2,832
Doug and Dru Davis sold their San Diego County home several years ago to buy a $200,000 house on the beach here.

The value of their new place not far from the resort of Puerto Vallarta increased fivefold — until some developers moved the beach.

The couple's serenity was shattered last fall when construction crews began dredging the bay in front of their property to reclaim land from the sea. A planned marina, hotel and high-rise condos now threaten to block their ocean view.

Instead of watching whales glide just a few hundred yards off their patio, the couple fear they'll soon be looking at garbage bins, a service road and beer trucks.

"This is sending a terrible message to investors," said Doug Davis, 61. "You think you're buying oceanfront property and then the [Mexican] government lets someone build in front of you."
john corzine's gilded retirement
Those folks who have been...
...demagoging the oil/gas price issue. We also suggest someone send these same folks information about Jon Corzine's severance package from Goldman Sachs which had almost the identical value of the retirement package received by Lee Raymond, the former chairman of Exxon, so much in the news.

When Corzine left, he owned about 4.5 million shares of Goldman Sachs stock, which made up the vast majority of his financial portfolio, then valued at more than $400 million.

The differences between the circumstances surrounding Corzine's package and Raymond's? Corzine was co-chairman of Goldman Sachs for about 5 years and was fired, while Raymond was the chairman of Exxon for 12 years and retired. Raymond headed up an oil company that creates jobs, pays billions in taxes and brings products to market that make our way of life possible. Corzine shared the top job at an investment banking firm, which among other things, helped make the Enron scam possible.

As BusinessWeek and The Wall Street Journal recently reported, Corzine's former firm directly contributed to Enron's collapse by creating and marketing a financial instrument that the failed energy trader used to hide as much as $3 billion in debt between 1993 and its collapse last year. So when Corzine talks about the "despicable" behavior that made Enron possible, he may be implicating himself.

There is one more difference - Corzine is now a politician and a liberal Democrat.
And don't forget the scandal over Goldman Sachs deceiving investors via a scheme called laddering.
flunking schools
Falling short of requirements under President George W. Bush's education law, about 1,750 U.S. schools have been ordered into radical "restructuring," subject to mass firings, closure, state takeover or other moves aimed at wiping their slates clean.

Many are finding resolutions short of such drastic measures. But there is growing concern that the number of schools in serious trouble under the No Child Left Behind law is rising sharply - up 44 percent over the past year alone - and is expected to swell by thousands in the next few years.
Without No Child Left Behind, these schools would continue to cheat their students of a decent education, and get paid for it. The law, whatever its flaws, lifts a rock and exposes the worms.
Schools make the list by falling short in math or reading for at least five straight years.

Roughly 200 schools in Los Angeles Unified - or one-fourth of the district's campuses - have been designed by the state as "program improvement" schools, meaning they repeatedly failed to meet No Child Left Behind standards. Unless they make significant improvements, they face being taken over by the state or closed entirely.
A quarter of LA schools do not teach kids what they need to know. This should be a scandal. It made page 15 of today's LA Daily News. Naturally, the NEA blames Bush, not their members.
Meanwhile, today in LA, students plan to rally to protest the high school exit exam. Some 47,000 kids in California cannot pass the test, even after multiple tries. This story was featured on page 8 of today's LA Daily News.
send in the clowns. don't bother, they're here.
Iranian President Ahmadinejad sent an 18-page letter to President Bush. Now that the full English text is available, brace yourself as leftists find themselves in sympathy with the Iranians. Consider this passage:
For sometime now I have been thinking, how one can justify the undeniable contradictions that exist in the international arena -- which are being constantly debated, especially in political forums and amongst university students. Many questions remain unanswered. These have prompted me to discuss some of the contradictions and questions, in the hope that it might bring about an opportunity to redress them.

Can one be a follower of Jesus Christ (PBUH*), the great Messenger of God, feel obliged to respect human rights, present liberalism as a civilization model, announce one's opposition to the proliferation of nuclear weapons and WMDs, make "War on Terror" his slogan, and finally, work towards the establishment of a unified international community – a community which Christ and the virtuous of the Earth will one day govern, but at the same time, have countries attacked. The lives, reputations and possessions of people destroyed and on the slight chance of the presence of a few criminals in a village, city, or convoy for example, the entire village, city or convoy (are) set ablaze.
This sounds like something from any lefty blog or Code Pink diatribe. It is clever.
One, it appears to be reasonable. Y'know, George let's discuss our differences like sensible men of god etc. Two, it appeals to liberal guilt -- Americans are doing the killing, don'tcha know?
I can just hear voices of Manhattan, Cambridge and Bel Air saying, "this guy has a point."
But consider:
Much of the violence in Iraq is sponsored by Iranian militias and Iranian-funded terrorists
Iran funds terror in the Palestinian territories, Lebanon and Venezuela (against Colombia)
Ahmadinejad is part of death cult that began with Ayatollah Khomeini. The latter sent 10,000 or more young Iranian boys to their deaths during the Iraq-Iran war. He equipped them with smalll plastic keys bought from Taiwan, told them they were tickets to heaven, then sent them on foot across minefields.

Ahmadinejad denies the Holocaust and says Israel should be wiped off the map

"Is there an art that is more beautiful, more divine, more eternal than the art of the martyr's death?" Guess who said that?

Ahmadinejad.
Tough to ignore, but the left will find a way.
Last fall I directed a liberal Jewish, pro-Israel friend, a big booster of the UN, to a web video showing Kofi Annan and others at a UN event standing for a moment of silence to honor Palestinian suicide bombers. Next to the dais was a mideast map showing no Israel. I asked her what she thought. "I'd have to understand the context of the event before passing judgment," she said.
I guess context can explain anything.
* Peace Be Upon Him. Even piety has acronynms.
no swinging in portland schools
Is there real danger on the modern playground?

Safety advocates say yes and want to eliminate it. Their first target: swing sets.

They've convinced Portland Public Schools to remove all swings from elementary schools playgrounds.
fedex planes dodge thunderstorms
u.n. fiddles with fidel
Cuba has secured a spot on the new United Nations human rights council, the board that replaced a previous one, which was intended to keep countries like Zimbabwe and Burma off these boards.

Cuba is the biggest human rights violator in the hemisphere. It is one of the few tyrannies in the world that refuses its citizens the right to leave, effectively turning it into an island prison. It has one of the world's highest suicide rates. Its locals without party connections get no health care, and in fact are denied education if their parents are dissidents.

Its residents are not allowed to keep dollar remittances sent by relatives, and instead must accept vile Cuban pesos at rates determined by Castro. Its dissidents are tortured, imprisoned and beaten. It is one of the most horrible places on the face of the earth. Its residents brave shark-infested waters to reach someplace, any place, where they can at long last breathe free air.
tuesday may 9, 2006
bush forgives germany
Not really. Bush never even thought Germany needed to be forgiven for not backing us on Iraq, but that didn't stop Der Spiegel from saying he did, as David's Medienkritik reports:.
Headline: "Charm Offensive: Bush Forgives German No to Iraq War"

The article in question purports to describe a recent Bush interview with the German newspaper Bild am Sonntag. But through the entire interview, President Bush never once expressed the need or desire to "forgive" Germany for anything. Instead, when asked whether Americans felt "left in the lurch" by Germans over Iraq, Bush spoke of understanding for Germans' opposition to war and repeatedly praised Germany as a partner in the fight on terror.
uncle sam collecting $$ hand over fist
Those "tax cuts for the rich" are bringing a flood of money into the US Treasury. Time for a good laff.
richard cohen gets a taste of leftwing mob
targeting "ten percenters"
Knowing that 10% of crimininals commit 50% of crimes, Los Angeles police plan to go after the worst. Blogger Patterico, a prosecutor in LA, is the perfect guy to analyze this story.
more baby steps
BAGHDAD, Iraq (AP) -- Iraq's prime minister-designate said Tuesday the main stumbling blocks to forming a new Cabinet have been overcome and he expects to present his team to parliament for approval by the end of the week.
poor choice of words. bad thinking,too.
An Alameda County Superior Court judge issued a tentative ruling late Monday saying he is likely to prohibit the state's high school exit exam from taking effect this year, siding with attorneys who say the exam discriminates against poor students and those who are learning English.
Poor students...uh, lazy, incompetent students -- they usually flunk, no? Oh, they mean economically disadvantaged students. And students who speaka Spanish and can't read the test, except for the parts with numbers.
Not to make light of bad schools, because there are some shockingly bad schools in bad neighborhoods. The best teachers and principals would rather work elsewhere. Kids there suffer.
But rather than fix the problem, the lawyers want to fix (rig) the results. They act as if a high school diploma is a civil right rather than a measure of achievement.
"It means that students in California will not be deprived of a diploma unless the state properly and fairly prepares them for the exit exam," said Arturo Gonzalez, a San Francisco attorney who is representing the students.
The truly deprived are:
Students who learned the material and passed the test. Their achievement is tainted because even illiterates have diplomas.
Employers who assume new hires with high school diplomas have been educated.
Taxpayers that fund this pathetic shell game.
Above all, the teacher's unions and lawyers demean the importance of the education they're charged with imparting.
Would they board an airplane with a pilot who flunked flight school? No, because the pilot's lack of knowledge could kill them. To award diplomas to students who don't learn the material is to reduce the importance of a high school education to a trifle. Shame on them.
JB
internal memo spells out al qaeda woes
CENTCOM announced today that they had captured al-Qaeda correspondence in Iraq that discusses the state of the insurgency, especially around Baghdad but also around the entire country. Far from optimistic, the documents captured in an April 16th raid reveal frustration and desperation, as the terrorists acknowledge the superior position of American and free Iraqi forces and their ability to quickly adapt to new tactics.
calling clooney's bluff
Mark Steyn sets the record straight:
I SEE George Clooney and Angelina Jolie have discovered Darfur and are now demanding "action". Good for them... I wish the celebs well.

Those of us who wanted action on Darfur years ago will hope their advocacy produces more results than ours did. Clooney's concern for the people of the region appears to be genuine and serious. But unless he's also serious about backing the only forces in the world with the capability and will to act in Sudan, he's just another showboating pretty boy of no use to anyone.

Here's the lesson of the past three years: The UN kills.

...

And as I wrote on this page in July 2004: "The problem is, by the time you've gone through the UN, everyone's dead." And as I wrote in Britain's Daily Telegraph in September 2004: "The US agreed to go the UN route and it looks like they'll have a really strongish compromise resolution ready to go about a week after the last villager's been murdered and his wife gang-raped."

Several hundred thousand corpses later Clooney is now demanding a "stronger multinational force to protect the civilians of Darfur".

Agreed. So let's get on to the details. If by "multinational" Clooney means a military intervention authorised by the UN, then he's a poseur and a fraud, and we should pay him no further heed. Meaningful UN action is never gonna happen. Sudan has at least two Security Council vetoes in its pocket: China gets 6 per cent of its oil from the country, while Russia has less obviously commercial reasons and more of a general philosophical belief in the right of sovereign states to butcher their own.

So forget a legal intervention authorised by the UN. If by "multinational" Clooney means military participation by the Sudanese regime's co-religionists, then dream on. The Arab League, as is its wont when one of its bloodier members gets a bad press, has circled the camels and chosen to confer its Good Housekeeping Seal of Approval on Khartoum by holding its most recent summit there.

So who, in the end, does "multinational action" boil down to? The same small group of nations responsible for almost any meaningful global action, from Sierra Leone to Iraq to Afghanistan to the tsunami-devastated Sri Lanka, Thailand and Indonesia and on to East Timor and the Solomon Islands. The same core of English-speaking countries, technically multinational but distressingly unicultural and unilingual and indeed, given that most of them share the same head of state, uniregal. The US, Britain, Australia and Canada (back in the game in Afghanistan) certainly attract other partners, from the gallant Poles to the Kingdom of Tonga.

But, whatever international law has to say on the subject, the only effective intervention around the world comes from ad hoc coalitions of the willing led by the doughty musketeers of the Anglosphere. Right now who's on the ground dragging the reluctant Sudanese through their negotiations with the African Union? America's Deputy Secretary of State Bob Zoellick and Britain's International Development Secretary Hilary Benn. Sorry, George, that's as "multinational" as it's gonna get.

Clooney made an interesting point a few weeks ago. He said that "liberal" had become a dirty word in America and he'd like to change that. Fair enough. But you're never going to do so as long as your squeamishness about the projection of American power outweighs your do-gooder instincts.
monday may 8, 2006
"tiny but trendy"
A London flat that's only 62 square feet. Tiny, yes. Trendy? Let's hope not. Come to think of it, if Moussaui got a cell that small it would be cruel and unusual.
today in thousand oaks, ca.
This photo of two skeletal yuccas was taken a 9 a.m. today in Wildwood Park. The ridge separates the Conejo Valley from the Santa Rosa Valley.
The latter would have been in dense fog, which rose like water spilling over a dam, putting on a lovely show. I was out for a walk before work and caught the moment.
Wildwood Park was used to film the opening sequence to Bonanza, parts of Spartacus, some Gunsmoke episodes and King Rat.
From this photo you might assume it is in wilderness, but two miles from where I stood is the campus of Amgen, the biotech giant.
Click the image for a larger view.
good medicine
With the first enrollment deadline a week away, the Medicare prescription benefit apparently is achieving its primary objective: helping millions of Americans get protection they did not previously have against one of the most draining problems of growing older.

By the May 15 deadline, federal officials expect to have more than 20 million seniors enrolled in plans under Medicare Part D, as the benefit program is called. That would include at least 7 million who previously lacked insurance for outpatient prescriptions. Of the millions who have signed up, many are enjoying significant savings, sometimes $1,000 a year or more.

That's a considerable achievement for a government that has not tried to roll out such an ambitious entitlement program since the days of Lyndon B. Johnson. It's especially so for President Bush, who is no fan of big government.
So let's see, in five years Bush has:
initiated improvement in public schools nationwide through No Child Left Behind (which teacher's unions hate because they like giving tests, not taking them).
gotten millions of senior citizens prescription drugs (although using big deficit spending to do so).
overseen economic growth that is the envy of the world
liberated 26 million Afghanis from the Taliban and wiped out terrorists doing business there
liberated 25 million Iraqis and given them a chance at a free, democratic government
negotiated the end of a civil war in Sudan that killed 2.5 million people
He's terrible at tooting his own horn, and often trips over his own tongue. But he's borne the slings and arrows of outrageous personal attacks with dignity, grace and good humor. And for all this Democrats call him the worst president in recent memory.
males need to escape women
Whether it is in the garage, the study or even just sitting in a La-Z-Boy recliner playing video games, men feel the need to get away from women occasionally, according to a new book chronicling the gender's favourite hiding spots.

Where Men Hide, written by James Twitchell, an English professor at the University of Florida, chronicles the evolution of the male-only space from opium dens and speakeasies to hunting lodges and strip clubs.

Men are not trying to escape out of anger or any negative feelings toward women, Mr. Twitchell said this week, but simply because they crave a place to be alone or to share the company of other men.
sugar high
Launch a rocket fueled by Oreos.
freud at 150
From American Thinker:
...That is why Freud has so obsessed the scribbling classes and why he has ended up so woven into the culture of the twentieth century. Freud explained to the creative artist why he was feeling so miserable and what to do about it.

Let us try to understand why this is so.

The creative artist lives a daily agony. He may be a fine prose stylist, a craftsman of the written word, but that is only the half of it. The other half is talent, the mystery ingredient that makes the difference between a nobody and a genius.

How do you know if you have talent? How do you put your talent to use? More to the point, where does the idea for the next novel or play come from?

Even more urgent, where does the idea for the next plot twist come from?

Freud provided the answer to these questions. Where was that next idea? It was locked away in the unconscious. Perhaps it was repressed, hidden away from the creative ego by the artist's rigid father or smothering mother. The trick was to unlock the gate and release the pent-up river of creative inspiration.

Of course, Freud didn't invent all this on his own. He got it from the century of German philosophy and psychology that begins with Kant.

Kant opens the modern era with the assertion that we cannot know actual reality, the thing-in-itself, but only the appearance of it.

As a conscious ego I can only posses a personal view of the world as it seems to appear to me; it is my world-view or Weltanshauung. Then along comes Fichte's creative ego and the declaration that "All our thought is founded on our impulses."

With a dash of Hegel's developmental psychology and Schopenhauer's theory of repression everything is in place for Freud, physician and prose stylist, to come along and popularize the ideas that will help the playwright peel the scales from his eyes.

Genius is impulse, Freud teaches him, creative impulse that wells up out of the unconscious. And the worst thing you can do is to repress it.

In the United States, of course, we do not sit around just thinking about our artistic alienation and the awful repressions we suffer; we write self-help books about it. Julia Cameron, an early wife of Martin Scorsese, has written The Artist's Way to help Americans to release their creative genius. You gather creative ideas by going on an Artist's Date and opening yourself to new experiences. You process the ideas by Walking in the World with the dog. You spew them back out in your daily Morning Pages, three pages of free writing. Voila!

No more writer's block.
common sense on gas prices
From NPR's website of all places, a clear Q&A.
whisky ted and water don't mix
Kennedy's antipathy to furtive rules changes and backroom power plays stops at the water's edge -- specifically, the waters of Nantucket Sound, which separates Cape Cod (where the Kennedy family has an oceanfront compound in Hyannis Port) from the islands of Nantucket and Martha's Vineyard.

A shoal in the center of Nantucket Sound is where Cape Wind Associates hopes to build the nation's first offshore wind farm -- an array of 130 wind turbines capable of generating enough electricity to meet 75 percent of the Cape and Islands' energy needs, without burning any oil or emitting any pollution. The turbines would be miles from any coastal property, barely visible on the horizon. In fact, Cape Wind says they would be farther away from the nearest home than any other electricity generation project in Massachusetts.

But like a lot of well-to-do Cape and Islands landowners and sailing enthusiasts, Kennedy doesn't want to share his Atlantic playground with an energy facility, no matter how clean, green, and nearly unseen. Last month he secretly arranged for a poison-pill amendment, never debated in either house of Congress, to be slipped into an unrelated Coast Guard bill. It would give the governor of Massachusetts, who just happens to be a wind farm opponent, unilateral authority to veto the Cape Wind project.

When word of the amendment leaked out, environmentalists were appalled. The wind farm proposal is supported by the leading environmental organizations, and they never expected to be sandbagged by one of their legislative heroes.
They just don't understand that Ted Kennedy is greener than they are, as in greenbacks, courtesy of his bootlegging grandpa.
michael barone on immigration politics
You can see political calculation in all this. Hastert and Frist can see the long-term danger for Republicans in seeming hardhearted against Hispanics, the fastest-growing segment of the electorate. Reid and Democrats can see the short-term danger in being viewed as killing a border-security law. Leaders in both parties don't want to be perceived as knuckling under to demonstrators brandishing Mexican flags. But they also don't want to be seen as continuing to ignore the fact that, on their watch, the border has become a sieve.

Republicans face the bigger political split on immigration. A large part of their base feels strongly about the issue and wants border security beefed up and immigration cut. But Democrats are split, too. Part of their base -- including many black politicians and voters -- sees immigrants as competitors for low-skill jobs. Most Democratic politicians have been willing to support generous guest-worker and legalization provisions. But not all their base is on board.

A columnist is tempted to say that the politicians should toss aside political concerns and do what they believe is in the public interest. Easy enough to say. But something just like that may be happening. Politicians act out of some combination of calculation and conviction -- the proportions vary. On immigration, there are some politicians, of both parties and on both sides, who are visibly acting out of conviction. And not just the noisy immigration restrictionists, like Rep. Tom Tancredo, who wants a border fence.

These conviction politicians include Sens. Edward Kennedy and John McCain, who favor relatively generous guest-worker and legalization provisions, and Sens. Jon Kyl and John Cornyn, who favor a less generous version. Add to this list George W. Bush, who seems poised to take an unusually active role on the issue.
draft hollywood
In a startling (for the LA Times) op-ed piece Andrew Klavan writes:
THERE HAS NEVER been an age without war, not ever. Mass violence is a continual aspect of the human condition. Peace, like good weather, is always local and temporary — and what is peace anyway but the result of past victories in war and the effective threat of future war against would-be aggressors?

We play with our children, read books, go to work and enjoy recreations only because people with guns stand ready, willing and able to kill other people with guns who would kill us if they could.

It's sweet to forget this and therefore difficult to keep it in mind. "It is hard for those who live near a Police Station to believe in the triumph of violence," as T.S. Eliot wrote. That's us — we Americans, protected by a mighty military that by and large obeys the rules of our republic — safe enough, and keeping much of the world safe enough, so that we find it hard to believe in what would happen if that protection failed.

But these fighters do keep us safe. And because keeping us safe is harsh, dangerous work, we should glorify them, exalt them in story and song by way of appreciation.

"United 93" — the film celebrating the heroic civilian attempt to retake a hijacked plane on 9/11 — opened last week. That's great. Well done and about time. But now, let's have some war movies.

...

But there's a difference between a humble nation confessing its sins and a country of flagellants whipping themselves for every impure thought. Since the '60s, we have had, it seems, an endless string of war movies, from "Dr. Strangelove" to "Syriana," in which the United States is depicted as wildly aggressive and endlessly corrupt — which, in fact, it's not; which, in fact, it never has been.

In taking our self-examining ethos to these extremes, we have lost a kind of wisdom, wisdom that acknowledges the complexity of human life but can move through it to find the simple truth again. While assessing the intricate failings of our moral history, many of us have lost sight of the simple truth that the system that shapes us is, in fact, a great one, that it has moved us inexorably to do better and that it's well worth defending against every aggressor and certainly against as shabby and vicious an aggressor as we face today.

Not only have we lost this kind of wisdom, but I think that a handful of elites — really only a handful of academics, journalists and artists — has raised up a golden counterfeit in its stead. With this counterfeit wisdom, they imagine themselves above the need for patriotism; they fantasize they grasp a truth beyond good and evil, and they preen themselves on a higher calling than the protection of our way of life. And all the while they forget that they imagine and fantasize and preen only by the grace of those who fight and die and stand guard to secure those freedoms that our system alone guarantees.

When war comes, as it always will, and when it is justified, as it is now, some nuances and shades of gray have to be set aside. It is time, instead, for faith and for ferocity. Our enemies have these weapons, after all. Our movies should inspire us to have them too.
sunday may 7, 2006
what a pity
PARIS -- When French criminal investigators finish their probe of the smear, who was smeared and who did the smearing may be little more than a footnote.

A burgeoning political scandal of alleged dirty tricks involving the cabinet's two top ministers has tainted the entire French government, pushing it to the brink of paralysis and collapse in the final year of President Jacques Chirac's administration, according to government officials and political analysts.

Prime Minister Dominique de Villepin faces daily calls for his resignation. Flanked by somber-faced ministers, he told reporters at a packed news conference Thursday that the corruption investigation would "not deter me one second from my mission."
sunday school
From Thinking On Your Knees, from One Cosmos:
...one of the baleful consequences of religious literalism or "fundamentalism" (which is not actually fundamental, but a very modern deviation) is that it places religious knowledge on the same horizontal plane as empirical or rational scientific knowledge. In so doing, it places itself in competition with an inferior mode of knowledge that nevertheless copes more effectively with a lower plane of being, i.e., matter. At the same time, it willfully cuts itself off from the higher and more interior planes to which it is appropriate. Placed in competition with science in this way, religion quickly devolves into pagan magic, whatever you wish to call it.

...

Anyone who wishes to pass beyond mere "book knowledge," beyond the realm of mere "information," is an esoterist, whatever the field or endeavor. For in the absence of gnosis, the world we encounter is simply a brute fact with no depth or meaning at all. Facts do not speak for themselves, but must be imaginatively synthesized in the mind of a knower. No sensory or perceptual experience can tell you what you are experiencing. In other words, there is no knowledge at all at the level of the senses.

So in order to construct a world, we all engage in an imaginative leap, the secular fundamentalist no less than the religious fundamentalist. But this does not mean that the world is unknowable and that we are hopelessly enclosed in our own subjectivity. For one thing, unlike animals, we are aware of the fact of our subjectivity. But the moment we realize this, we have lifted ourselves beyond the plane of subjectivity in a way no animal can. We have begun to to acquire the state of objectivity. All forms of prayer and meditation, of "silencing the mental substance," are in fact exercises for elevating ourselves and deepening our objective consciousness.
the wilson & plame solitude tour
lying through omission
The media spun the story of the man who heckled Donald Rumsfeld as another "speaking truth to power" moment. What they didn't bother to say was that:
Ray McGovern, the man who heckled Rummy on Thursday, has a trail of lunatic behavior a mile long... But, to the mainstream media, he's just your average "retired CIA analyst!"

Ray McGovern: "The Government May Be Manufacturing Fake Terrorism" and in June of 2005, Ray McGovern blamed Zionists for starting the War in Iraq:

The session took an awkward turn when witness Ray McGovern, a former intelligence analyst, declared that the United States went to war in Iraq for oil, Israel and military bases craved by administration "neocons" so "the United States and Israel could dominate that part of the world." He said that Israel should not be considered an ally and that Bush was doing the bidding of Israeli Prime Minister Ariel Sharon.

"Israel is not allowed to be brought up in polite conversation," McGovern said. "The last time I did this, the previous director of Central Intelligence called me anti-Semitic."
Read it all. McGovern has quite a record of loony leftist antics. I love this from a commentator:
Truth to power? OK, well, technically he was speaking crazy hyperpartisan lies to democratically elected officials at no danger to himself, and with considerable rudeness.
new york times sticks up for zarqawi
The terrorist who can't fire his gun (scroll to find link to video), gets some sugar from the NY Times. Joe's Dartblog notes that reporter C.J. Chivers writes a news article in this morning's New York Times defending the abilities of terrorist Abu Musab al-Zarqawi:
…clips of Mr. Zarqawi's supposed martial incompetence were unconvincing.

The weapon in question is complicated to master, and American soldiers and marines undergo many days of training to achieve the most basic competence with it. Moreover, the weapon in Mr. Zarqawi's hands was an older variant, which makes its malfunctioning unsurprising. The veterans said Mr. Zarqawi, who had spent his years as a terrorist surrounded by simpler weapons of Soviet design, could hardly have been expected to know how to handle it.

The Z-man blooper video, which shows the fireless, passionless Islamic fundamentalist leader being unable to fire a weapon (which his subordinates can fire); which shows his men dumbly grabbing the hot barrel of a freshly-fired gun; which shows the fearsome terrorist in New Balance sneakers; can be seen here. It is both hilarious and edifying: It gets to the heart of the Islamists, a dark place which President Bush deftly explored some months ago in a speech to the National Endowment for Democracy:

The murderous ideology of the Islamic radicals is the great challenge of our new century. Yet, in many ways, this fight resembles the struggle against communism in the last century. Like the ideology of communism, Islamic radicalism is elitist, led by a self-appointed vanguard that presumes to speak for the Muslim masses. Bin Laden says his own role is to tell Muslims, quote, "what is good for them and what is not." And what this man who grew up in wealth and privilege considers good for poor Muslims is that they become killers and suicide bombers. He assures them that his — that this is the road to paradise — though he never offers to go along for the ride.

Like the ideology of communism, our new enemy teaches that innocent individuals can be sacrificed to serve a political vision. And this explains their cold-blooded contempt for human life. We've seen it in the murders of Daniel Pearl, Nicholas Berg, and Margaret Hassan, and many others. In a courtroom in the Netherlands, the killer of Theo Van Gogh turned to the victim's grieving mother and said, "I do not feel your pain — because I believe you are an infidel." And in spite of this veneer of religious rhetoric, most of the victims claimed by the militants are fellow Muslims.
saturday may 6, 2006
let's redraw the map
Last week Sen. Joe Biden got the itch to redraw Iraq's map, which got me thinking about America's internal borders. If Biden can appoint himself map maker, why not me?
Face it, we've been stuck with a freakish form of misrepresentation since the compromise was forged over the Constitution. Podunk states get two senators regardless of how podunk they are. I say it's time for change.
Consider that Vermont has a piddly 638,000 people, less than Ventura County California, and they get two senators. It takes 17 million Californians to send an idiot like Barbara Boxer to Washington. It takes only 319,000 Vermonters to send an idiot like Patrick Leahy. That's idiotic, no?
Add up Delaware, Maine, Vermont, New Hampshire and Rhode Island and you get a measly 12 million people. Southern California has more than that, and that's not including Mexicans.
So, in the spirit of Sen. Joe "Rand McNally" Biden, all the podunk states mentioned above should be rolled into Massachusetts, which would be renamed New Mass.
That would at least bring their representation down to one senator per nine million. Plus, we'd cut 10 seats out of the senate, and on a bipartisan basis to boot.
Delaware: Joe Biden (D) / Thomas Carter (D)
Maine: Susan Collins (R) / Olympia Snow (R)
Vermont: James Jeffords (D) / Patrick Leahy (D)
New Hampshire Greg Judd (R) / John Sununu (R)
Rhode Island: Lincoln Chafee (R) / Jack Reed (D)
What decent American could object to weeding out some politicians in order to establish a more fair and sustainable Congress?
Up next, the Dakotas, Wyoming etc.
JB
russia reacts to cheney
From Moscow Times:
"In Russia today, opponents of reform are seeking to reverse the gains of the last decade," Cheney told an audience in the Lithuanian capital that included the presidents of Lithuania, Ukraine, Estonia, Latvia, Georgia, Poland, Romania and Bulgaria.

"In many areas of civil society -- from religion and the news media to advocacy groups and political parties -- the government has unfairly and improperly restricted the rights of her people," Cheney said, according to the White House transcript of the speech.

"Peaceful demonstrators have been beaten, dissidents have vanished, and a climate of fear prevails," he said. "There is no place in a Europe whole and free for a regime of this kind."

The Kremlin denounced Cheney's criticism Thursday. Kremlin spokesman Dmitry Peskov called Cheney's comments "highly subjective" and said the Kremlin regarded them as "completely incomprehensible."
mideast better off under bush
...Four-and-a-half years after September 11, how has the United States fared in neutralizing these seven threats?

The Taliban is gone. In its place is the unthinkable — a parliamentary democracy that welcomes an open economy and foreign investment. Afghanistan is plagued still by drug-lords and resurgent terrorists, but after a successful war that removed the Taliban, the country hardly resembles the nightmare that existed before September 11.

Iran is closer to the bomb than ever, but there is at least worldwide scrutiny of its machinations, in a manner lacking in the past. Tehran is in a death struggle with the new Iraqi government, trying to undermine the democracy by transplanting its radical Shiite ganglia before a constitutional, diverse Iraqi culture energizes its own restive population that supposedly tires of the theocracy.

The thousands who died yearly under Saddam's killing apparatus in Iraq have been followed by thousands killed in sectarian strife. Yet Saddam and his Baathist nightmare are gone from Iraq, offering hope where there was none. After three elections, a democratic government has emerged. Despite a terrible cost in American lives and wealth, so far elections have not been derailed, open civil war has not followed from the daily terror, and Americans are looking to reduce, not enlarge, their presence.

Libya is perhaps the strangest development of all. The United States is slowly exploring reestablishing diplomatic relations. Moammar Khadafy is giving up his WMD arsenal. And the country is suddenly open to cell phones, the Internet, satellite television, and is no longer a global financial conduit for international terrorism.

Pakistan is still run by a military dictator. But as a result of American bullying and financial enticement, it is slowly weeding out al Qaeda sympathizers from its government, which on rare occasions attacks terrorists residing in its borderlands. Indeed, al Qaeda seems to hate the present Pakistani government as much as it does the United States.

Saudi Arabia has gained enormous leverage as oil skyrocketed from $30 to over $70 a barrel. Yet under American pressure it has cracked down on al Qaeda terrorists and has cleaned up (somewhat) its overseas financial offices — perhaps evidenced by a wave of reactive terrorist attacks against the Riyadh government. American efforts to urge liberalization have met a tepid response — given Saudi reliance on the oil card, and its sophistic argument that for the present an autocratic monarchy is the only alternative to a terrorist-supporting theocracy.

Syria is out of Lebanon by popular pressure. It still supports terrorists against Israel — and now Iraq too — but judging from its rhetoric it must be feeling squeezed by a democratic Turkey, Iraq, and Israel on its borders, and a new tough stance from the United States.

So where does all this leave us? In every case, I think, far messier — but far better — than before September 11. Few argue that Afghanistan or Iraq is worse off than when under the Taliban or Saddam. Nor is Syria in a stronger position. Despite their respective nuclear and petroleum deterrence, both Pakistan and Saudi Arabia are ever more sensitive to the dangers of Islamic radicalism. Libya no longer poses the threat of using WMD against its neighbors and is less likely to fund international terror. Iran is the wild card — closer to success in obtaining the bomb, but closer as well to becoming isolated by international pressure and the events that it cannot quite control across the border in Iraq.
georgeous, clueless george
...A glitterati actor advocating military action in a very hard and chaotic corner of our planet should consider the following details.

Yes, the dictatorship repeatedly launched genocidal attacks on tribal rebels. Indeed, the dictator exploited tribal rivalries to attack dissident bases and split opposition leadership. The dictatorship murdered men, women and children by the hundreds of thousands, despite objections by the United States, Great Britain and the United Nations. The dictatorship fueled its war with billions in petrodollars, while tens of thousands of children and elderly citizens lacked basic medical care.

True, most of the regime's victims are Muslims. Russia, China and France played ambiguous political roles, because of financial interests in the region. And deplore this sad fact: Efforts made by international military forces to protect the vulnerable ethnic groups from the regime's depredations were limited and insufficient.

The dictatorship maintained contact with terrorist organizations. In retrospect, the dictatorship may not have produced weapons of mass destruction -- but as the secretary of defense said, given the regime's track record for mass murder and terror, he'd still order the attack.

I have just described Sudan. For readers who may not know the geography and demography, a terrible genocide directed by the Sudanese government is occurring in Sudan's western Darfur region. George Clooney essentially wants the United States and United Nations to invade Darfur to stop the genocide.

However, I've also sketched Saddam Hussein's Iraq. Clooney and his clan object to the coalition war in Iraq.

Hypocritical? Inexcusably hypocritical, but all too typical of the Hollywood left and their elite media pals.
big lizards on goss
The beat goes on.
"Porter Goss's Crusade Forced Out Many Senior CIA Analysts"

This one pops up, e.g., in the Washington Post account of Porter Goss's departure, written by Dana Priest, of all people; she was, of course, the gal Friday who outed the CIA "secret prisons" intel (assuming they were real; how come nobody can find a trace of any of them?) Priest is probably the recipient of many illegal leaks of classified information from Mary O. McCarthy:

Goss's counterinsurgency campaign was so crudely executed by his top lieutenants, some of them former congressional staffers, that they drove out senior and mid-level civil servants who were unwilling to accept the accusation that their actions were politically motivated, some intelligence officers and outside experts said.

Isn't this just a journalistic formulation to die for? How about, "Dana Priest is a no-talent hack, a Hillary lickspittle who got her job by offering to prostitute what paltry writing ability she once possessed in order to further the Democratic cause, some self-published internet columnists said."

Though the agency has grown considerably in size and budget in the past four years -- the operations branch has reportedly grown in size by nearly 30 percent -- dozens of officers with more than a decade of field experience each, those who would have been tapped as new staff chiefs or division heads, chose to leave.

Pre-retirement classes, which serve as a transition out of the agency for active-duty officers, are bulging with agency employees.

But who were these officers "with more than a decade of field experience"? What does "field experience" mean nowadays in the CIA?

If you're imagining officers embedding within al-Qaeda as putative jihadis, working their way up the chain, knowing that at any moment their cover could be blown -- or they could PO the wrong monkey -- and pfffft! off with their heads... you're living in a much more exciting world than this vale of tears, friend.

The reality is that being a field agent in the CIA typically means being openly stationed in an American embassy in a reasonably friendly country, like France or the United Arab Emirates. Even being "under official cover" typically means being attached to a U.S. mission in Kenya or Greece -- as a supposed low-level diplomat. Everybody still knows you're a spook; but officially, you're the assisstant deputy ambassador for trade issues, junior grade.
saddam no feminist
Some radical feminists and anti-war liberals have very short memories. It's just three years after Saddam Hussein's ouster and some would have us believe the tyrant was in fact a protector of women's rights in Iraq. That Iraq under Saddam actually had progressive, pro-women policies that are now being "rolled back" thanks to the Bush administration.

A recent report by "Global Exchange" and "Code Pink" entitled "Iraqi Women Under Siege" concluded that "the occupation of Iraq has not resulted in greater equality and freedom for women" than they had under Saddam Hussein. Published by two radical feminist anti-war groups whose primary activities include protesting military recruiting stations, organizing anti-WTO protests and sympathizing with the regimes in North Korea and Cuba, this report echoes a long line of blatant pronouncements. Hillary Clinton who once said that after liberation there were "pullbacks in the rights that [women] were given under Saddam Hussein" and Howard Dean's infamous remark that "Iraqi women were better off under Saddam Hussein."
friday may 5, 2006
hawk and dove
WASHINGTON -U.S. Rep. Patrick Kennedy insisted yesterday that he had consumed "no alcohol" before he slammed his Mustang convertible into a concrete barrier near his office, but a hostess at a popular Capitol Hill watering hole told the Herald she saw him drinking in the hours before the crash.

"He was drinking a little bit," said the woman, who works at the Hawk & Dove and would not give her name.
My interest here is not Kennedy -- I don't care for their judgement sober or soused. What caught my attention was the watering hole, the Hawk and Dove. I used to drink there in the late 1960s.
It was named after political positions vis-a-vis the Vietnam War -- you were either a hawk or a dove. That it still bears the same name nearly 40 years hence astounds. It's as if a hip bar today called itself RedState-Bluestate and was still called that in 2046.
JB
roach motel
Zacarias Moussaoui will rot in Supermax says the LA Times. Not so says Daniel Henninger.
because common sense is uncommon
In an excellent essay, Lee Harris asks "Why Isn't Socialism Dead?" We add two points:
Leaders are often economic morons. To wit, every freshman knows prices are a function of supply and demand. So to "fix" high gasoline prices, Democrats suggest taxing suppliers (reducing incentive to increase supply) and giving the money to consumers (increasing demand or at least not reducing it.) Republican posturing hasn't been much better on this issue.
Envy wins votes. Convince enough voters they're being screwed by successful people and you gain power. The Cuba produced an egalitarian society (no gap between rich and poor here, comrades) by making virtually everyone poor (except the Commandante and his clique) matters not, apparently.
feeling guilty
From Maggie's Farm:
I think it was in Annie Hall. Alvy Singer is putting together a lobster dinner for his date with Annie - the famous lobster scene. She reads from the paper about the serial killer striking again, and he replies "I was nowhere near there."

My point is not to comment on Jewish guilt. Almost every religion and ethnic group with which I am familiar thinks they have the worst case of guilt. (Not sure about Islam. Do they feel guilty if they fail to kill an infidel?)

...

Healthy, wholesome guilt occurs to those with strong consciences when they truly cross a major line which is engraved in their hearts. It is painful, and should be painful. The warning and the punishment is self-administered, as it should be. A non-neurotic sense of guilt is, in my opinion, a matter of the spirit and not so much a matter of psychology. Everyone has stupidly or carelessly screwed up, if they have lived long enough, but a pattern of wrong-doing without appropriate self-punishment bespeaks a spiritual void as well as a non-functioning conscience. (We call that pride, or self-love, or narcissism, or sociopathy.)

Sometimes I wonder whether liberals wear guilt as a badge of pride.
"cole's instant iraq"
For those who don't know, Juan Cole is a professor at the University of Michigan who fancies himself a mideast expert. Others scoff. Loudly. (Meanwhile Yale might be looking to hire him. It fits.)
Here one Iraqi blogger rips him a new one:
Want to watch a little man make a giant ass of himself? Then hustle over to Prof. Cole's Totally Amazing Online Circus, where the mild-mannered academic is hallucinating about Iraq's internal borders.

Cole has never set foot in the country, but we all know that. Even so, he has an Iraqi dream, one in which he completely restructures the country. First, you should know that Iraq has 18 provinces. Now, listen to him: "I say that we make 5 superprovinces: Deep South, Middle Euphrates, Baghdad, Sunnistan, and Kurdistan, along with two smaller ethnic enclaves, of Turkomanistan and Chaldeanistan in the north. Bear with me."

I'd love to bear with you, prof., but I have this really pressing engagement. But could you spare me some of that amazing hash? Cole, of course, used to hector the U.S. for its colonial hubris. But that was then. The problem, it turns out, is that U.S. authorities haven't had nearly enough hubris. Cole has it to spare. He has not only redrawn Iraq's borders on his kabob napkins, he is also waving his skewers in the air, ordering in the army to punish those Iraqis who won't buy into his scheme.

Think I'm kidding? Not all Iraqis will like his borders, he admits. "Whatever you do, they will scream, but that is what the new Iraqi army is there for. Send some of those Hungarian tanks with it." I can just see the professor riding in one of those tanks, just behind the one with Gen. Dukakis, his own Snoopy helmet strapped down tightly.

By the way, creating a Turkomanistan and a Chaldeanistan doesn't begin to address the issue of Iraq's minorities. Shouldn't we have a Sabeanistan? An Assyriastan? A Yazidistan? If that's too messy for Cole's imperial kabob napkins, why not gather the various small groups into one big Miscellaneousitan?

Actually, Cole has sagely considered the angles of his new Iraqi geography. "A danger of ethnic stans is that they might want to secede," he observes. His solution is an oil profit-sharing scheme that even he admits he hasn't thought through. But if internal geographic simplicity is the key to Iraqi political success, why not head off the secessionist impulse from the beginning?

Why not abolish all the provinces, and simply have one grand province of Iraqistan? It's true that some group might still try to secede, but you'd be presenting them with the challenge of drawing their own borders. The foundational principle of Cole's Instant New Iraq (just add oil!) seems to be that Iraqis are incapable of drawing borders for themselves, and thus any secession attempt will bog down as soon as some inept Iraqi unfolds a map. And if that poor, silly Iraqi has trouble refolding that map, I know that Prof. Cole will be there to show him how.
Hey, what about Bidenstan?
partition this!
Last week Sen. Joe Biden decided it was a good idea to partition Iraq (not that it's his or our business to make such choices), citing the good outcome in the former Yugoslavia. Oops.
The government of Serbia is teetering. And in the meantime, Iraq is moving forward, forming its government.
say anything
Much of the left, which fancies itself the "reality-based" community, has no trouble with reality. They make up their own to serve their needs.
So, despite plenty of media coverage of prewar anti-Iraq war (remember the front page stories of the street protests, the endless NPR whining and Andy Rooney bleating "Please Mr. President, don't go it alone"), they've been claiming that the media gave Bush a pass on the invasion. Why one of 'em even wrote a book called Lapdogs: How the Press Rolled Over for Bush.
NRO's Stephen Spruiell blows holes in that quite easily:
I haven't finished reading Eric Boehlert's Lapdogs: How the Press Rolled Over for Bush, which Salon excerpted today. I'll be reviewing the book for NRO, but I would like to briefly comment on the excerpt – specifically Boehlert's description of a March 6, 2003 press conference in which he writes that the press corps's "barely-there performance… remains an industry-wide embarrassment." Boehlert writes:

… for any viewers who held out hope that members of the assembled mainstream media (hereafter, "MSM") would firmly, yet respectfully, press Bush for answers to tough questions about the pending invasion, they could have turned their TVs off at 8:05 p.m.

This characterization doesn't square with a review of the transcript from that night, in which one finds plenty of "tough questions about the pending invasion." For example:

Q Mr. President, you have, and your top advisors — notably, Secretary of State Powell — have repeatedly said that we have shared with our allies all the current, up-to-date intelligence information that proves the imminence of the threat we face from Saddam Hussein, and that they have been sharing their intelligence with us, as well. If all these nations, all of them our normal allies, have access to the same intelligence information, why is it that they are reluctant to think that the threat is so real, so imminent that we need to move to the brink of war now? [...]

Q Thank you, Mr. President. How would — sir, how would you answer your critics who say that they think this is somehow personal? As Senator Kennedy put it tonight, he said your fixation with Saddam Hussein is making the world a more dangerous place. And as you prepare the American people for the possibility of military conflict, could you share with us any of the scenarios your advisors have shared with you about worse-case scenarios, in terms of the potential cost of American lives, the potential cost to the American economy, and the potential risks of retaliatory terrorist strikes here at home? [...]
It goes on and on. Just like the whining, confused left.
thursday may 4, 2006
pranking best buy
Find 80 people with nothing to do, dress them up in royal blue shirts like Best Buy drones and swarm the local store. And film it.
time waster
Digital bubblewrap.
remember this
...next time you read about corruption in rebuilding Iraq:
BOSTON - Six men whose company supplied most of the concrete in the Big Dig were arrested Thursday on federal charges alleging they falsified records to hide the poor quality of materials delivered for the $14.6 billion, delay- and leak-plagued downtown highway tunnel project.

The six, all current or former employees of Aggregate Industries, face a variety of charges including making false statements, mail fraud and conspiracy to defraud the government between 1996 and August 2005.
That's nearly $15 billion to build a tunnel for 7.5 miles, or $2 billion per mile. And it leaks.
after you fight for a close parking space at the health club
warning: life is dangerous
The ultimate disclaimer.
looking down on J.K. galbraith
Great advice: choose the short economist. George Will:
Galbraith was an adviser to presidents (John Kennedy, a former student, and Lyndon Johnson) and presidential aspirants (Adlai Stevenson and Eugene McCarthy). His book "The Affluent Society," published in 1958, was a milestone on liberalism's transformation into a doctrine of condescension. And into a minority persuasion.

In the 1950s, liberals were disconsolate. Voters twice rejected the intelligentsia's pinup, Stevenson, in favor of Dwight Eisenhower, who elicited a new strain in liberalism -- disdain for average Americans. Liberals dismissed the Eisenhower administration as "the bland leading the bland." They said New Dealers had been supplanted by car dealers. How to explain the electorate's dereliction of taste? Easy. The masses, in their bovine simplicity, had been manipulated, mostly by advertising, particularly on television, which by 1958 had become the masses' entertainment.

Intellectuals, that herd of independent minds, were, as usual, in lock step as they deplored "conformity." Fear of that had begun when the decade did, with David Riesman's "The Lonely Crowd" (1950), which was followed by C. Wright Mills' "White Collar" (1951), Sloan Wilson's novel "The Man in the Gray Flannel Suit" (1955), William Whyte's "The Organization Man" (1956) and Vance Packard's "The Hidden Persuaders" (1957).

Galbraith brought to the anti-conformity chorus a special verve in depicting Americans as pathetic, passive lumps, as manipulable as clay. Americans were what modern liberalism relishes -- victims, to be treated as wards of a government run by liberals. It never seemed to occur to Galbraith and like-minded liberals that ordinary Americans might resent that depiction and might express their resentment with their votes.
latino logrolling
Polls show that the GOP base wants, above all else, enforceable borders. That means a wall, possibly militarization of the border and an effective deportation policy. The survey research indicates that while Latino voters in the United States are not in favor or the wall they are not deeply opposed either. What they want is for the wall to have a gate that can swing open to admit guest workers and legal immigrants in larger numbers.

By contrast, the right-wingers want the wall more than they dislike programs for guest workers and the like. While the more dogmatic among them are turned off by "rewarding" those who came here illegally, they are likely to back any program that has a tough border policy, even if it allows for guest workers.

But the problem is that few politicians are advocating both a wall and guest workers. The likes of Rep. Tom Tancredo (R-Colo.) back the wall but oppose what they call "amnesty," and the likes of Sens. Ted Kennedy (D-Mass.) and John McCain (R-Ariz.) want a guest-worker program with a path to citizenship but look askance at proposals for a wall or for militarization of the border.

What is needed is a little logrolling. Liberals want the guest workers, and conservatives want the wall. Make a deal. Give them both what they want. The president or, failing that, the Republican Party in Congress needs to put together a package that delivers both.

The political impact of such a move would be sensational. It would do more to build a link between the GOP and the Latino vote than any other policy decision. It could lead to a realignment of the political loyalties of the Hispanic community.
guilty until proven innocent
The trashing of Duke's lacrosse team by many in the media may be shifting gears as the Durham, N.C., district attorney's case against two players indicted for gang rape falls apart and evidence of gross prosecutorial misconduct mounts. I can't rule out the possibility that there may be some horrible truth in the shifting claims by an African-American "exotic dancer" that the two indicted defendants and another team member gang-raped her in a bathroom. But accumulating evidence strongly suggests that the charge may well be a lie.
chocolate mayor
A new book about the Katrina catastrophe paints a portrait of New Orleans Mayor Ray Nagin as a clueless, collapsing coward who hid out after the hurricane in a high-rise hotel - and had to be rousted out of Air Force One's bathroom.

While Tulane University historian Douglas Brinkley is generous with his entertainingly unflattering descriptions, he reserves his greatest disdain for Nagin and largely praises Louisiana Gov. Kathleen Blanco, who cooperated with the author.

In excerpts published yesterday in Vanity Fair, Brinkley describes Nagin as spending most of the week after the storm holed up on the 27th floor of the Hyatt Hotel, looking down on the misery of the Superdome.

With all power out, visitors had to climb the stairs if they wanted to talk with him. Brinkley also describes the mayor scurrying to the roof when a cop warned that rabble-rousers were leading a mob to the hotel from the Superdome.

The book contains at least two scenes in which Nagin is described as hiding in bathrooms. One came after his famously emotional call to a local radio station, when he gave voice to the city's rage by demanding federal officials "get off your asses."

Nagin broke down crying after the call and spent 20 minutes in the bathroom "rearranging knickknacks and toiletries," Brinkley recounts.
"we are almost there"
From Iraq the Model:
The process of forming the cabinet has reached a good milestone that promises an end to the long disputes that consumed months over who-gets-what especially when it came to security-related posts that are no more a problem, actually some analysts and politicians expect the next 24 hours to witness the announcement of the final formation of a large part of the cabinet.
culture of corruption
A Louisville man pleaded guilty yesterday in federal court to bribing Rep. William J. Jefferson (D-La.) with more than $400,000 in payments, company stock and a share of the profits to promote the Kentucky firm's high-tech business ventures in Africa.
What a waste of a great slogan.
wednesday may 3, 2006
our orphaned mideast policy
Victor Davis Hanson sees people jumping ship just as things are shaping up.
Former proponents of Saddam's removal and democratization are now unabashedly triangulating — scrambling to be recast as "I warned them" foreign-policy consultants, as they showcase their intellectual wares for the next generation of politicians in 2008.

Their support comes and goes, as they wonder whether the good news from Iraq should rekindle guarded approval, or the bad news should reaffirm their belated opposition. Not since the up-and-down summer of 1864 has this country at war seen such equivocating and self-serving editorialists and politicians.

No one pauses to suggest what the region would now look like with Saddam reaping windfall oil profits, 15 years of no-fly zones, ongoing corruption in Oil-for-Food, the bad effects of the U.N. embargo, Libya's weapons program, and an unfettered Dr. Khan. If a newly provocative Russia is willing to sell missiles to Iran's crazy Ahmadinej(ih)ad, imagine what its current attitude would be to its old client Saddam.

Or perhaps, as in the 1980s when over a million perished, our realists, who seem fond of such good old days of order and stability, could once again encourage an unleashed Saddam, with Uday and Qusay at his side, to be played against Iran for a (nuclear) round two. How sad that those who once fallaciously argued that the fascist Saddam was the proper counterweight to the fascist Iran now ignore that the genuine corrective is a democratic and humane Iraq.
...but
Longtime Iraq war skeptic General Barry McCaffrey made a trip to Iraq last April 13-20 and sees things looking up.
...and
Strategypage writes of Al Qaeda's defeat in Iraq.
more from big baloney
We have Big Tobacco and Big Oil, so why aren't media conglomerates called Big Baloney? One of its faces, NBC's Matt Lauer, lives up to the name. Consider his question to Rex Tillerson, CEO of Exxon-Mobil this morning:
Lauer: "You have a responsibility to your shareholders. You are a public company. In announcing profits you announced a 32-cent per share dividend. You are meeting your responsibility to the shareholders. Does Exxon-Mobil have any responsibility to the other people in the general public when consumers are hurt by gas prices, companies and entire industries? The airline and automobile industry. Does Exxon-Mobil have any responsibility to curb profits and help out those people?"

...and:

Lauer: "Would Exxon-Mobil be willing to lower profits over the summer to help out in this time of need and crisis as it's been described?"
Crisis? Has this pretty boy ever cracked a history book? We have 4.8% annual growth in our economy and near record unemployment, and that's a crisis? A time of need?
Rex was diplomatic, knowing BB always gets the last word. I would have loved this for a reply instead:
Rex: Well Matt, NBC is owned by General Electric. Does GE plan to donate some of its profits by cutting the prices of washers and dryers? Or jet engines to help the airlines? Does NBC plan to reduce its advertising rates to give companies a leg up?

Lauer: Well, uh...

Rex: Matt, you make $13 million per year sitting in this seat three hours a day. Will you give up a couple of million so that NBC news can operate bureaus in more cities? Assuming Ms Vieira follows suit so you won't feel emasculated.

Lauer: I don't see why...

Rex: My company earned $2.3 billion in profit from US consumers this past quarter. That works out to $7.71 per person, not including illegals. Is that really so much when Starbucks gets $3.95 for a cup of coffee?

Lauer: (choking with emotion) But the children, don't forget the children...

Rex: When Al Gore, Bill Clinton, Ted Kennedy and other Democrats wanted to add an additional 50 cent per gallon gas tax, did you come for or against?

Lauer: Let's gimme, uh, let's go to a break.
hacking electric signs
join the discussion
...on oil economics at Asymmetrical Information. Or just lurk as I do.
The comments section is where the meat is.
the hybridization of america
...If you shell out $25,000 for a hybrid, you need to save that much in gasoline to break even -- assuming you don't finance it. Some wag calculated that, at most, you'd save $742 in gas per year. Hardly the interest on the car loan, what?

Even with gasoline at $5 a gallon, you have to run through 5,000 gallons to buy gas equal to the purchase price. Since your hybrid will easily get you 50 miles to the gallon, plan on driving a quarter of a million miles. But wait, its further than that. You have to calculate the gas you would have used on that same journey in your old car, the Hummer 2. At that rate, you're driving several round trips to the moon to save a buck. This would give even the most committed commuter pause. Pack a lunch.

Another barrier, seldom mentioned in the Hybrid Utopia of America, is what to do with our existing rolling stock of automobiles, vans, trucks, motorcycles, scooters, ATVs, construction machines and riding lawn mowers. There are, perhaps, three such devices for every living American; say, about a billion units.

You see, it is not enough that the hybrids come. All other vehicles must go.

But go where and at what cost? That is, finally, the nub of the hybrid hub. You can't ever get really clean, squeaky clean, if you are not prepared to loofa between the grotty toes of your society. You can't get clean if you simply move the dirt around. No, you have to suds, rinse, and repeat if you are ever to get to that perfect state of constant blue -- where all the dogs wear diapers, and the flocks of the passenger pigeon once again blot out the sun.
As always, funny trenchant and elegantly written. Read it all.
jean-françois revel
Early on Sunday morning, the French intellectual Jean-François Revel died aged 82. He was a member of the French Academy and, with philosopher Bernard-Henri Lévy, economist Guy Sorman, and writer Pascal Bruckner, one of the few truly pro-American French writers.

In his 2002 book "L'obsession anti-américaine" (English version: Anti-Americanism) he analyses anti-Americanism throughout the world. Exposing its paradoxes, its contradictions and its lies, he shows that it is instigated by cultural and political elites, rather than supported by the population at large. Already in 1970, Revel was "astonished by the evidence that almost everything Europeans are saying about the US is false".
where the sun don't shine
Living in Southern California, I often sense resentment from other Americans: they think we're just having too much darn fun, hanging with movie stars and surfing every day. So when disaster strikes -- floods, mudslides and quakes -- there's a twist of schadenfreude garnishing their sympathy.
So let me be the first to announce that sunny Southern California has not been sunny for two months. As an amateur photographer, I am keenly aware of the light and there's been precious little of it. Most of March and April saw more gray days than sunny.
Now we're coming upon "June gloom." Travel agents should be forced to warn tourists about this seasonal condition. I pity the poor unsuspecting souls who fly to LA for a June beach frolic, only to find the coast socked in with fog for days on end.
It's not fog really, but the marine layer, a dense but shallow wet blanket. Desert updrafts suck it far inland during the first weeks of summer. Go far enough inland and its sunny and hot. Near the coast, not.
Belying its name, June gloom struck early this year, on May 2, and the whole week is expected to be the same mix of drippy, drizzly mornings followed by a brief period of "burn off" where the sun breaks through for an hour, around 3 pm, before the marine layer reasserts itself, wet blanket and all.
So rejoice all you who think life's a beach here in SoCal. We're not feeling sunny. Now, take a moment and try to feel our pain.
JB
environmentalism as religion
From a speech by Michael Crichton:
I studied anthropology in college, and one of the things I learned was that certain human social structures always reappear. They can't be eliminated from society. One of those structures is religion. Today it is said we live in a secular society in which many people---the best people, the most enlightened people---do not believe in any religion. But I think that you cannot eliminate religion from the psyche of mankind. If you suppress it in one form, it merely re-emerges in another form. You can not believe in God, but you still have to believe in something that gives meaning to your life, and shapes your sense of the world. Such a belief is religious.

Today, one of the most powerful religions in the Western World is environmentalism. Environmentalism seems to be the religion of choice for urban atheists. Why do I say it's a religion? Well, just look at the beliefs. If you look carefully, you see that environmentalism is in fact a perfect 21st century remapping of traditional Judeo-Christian beliefs and myths.

There's an initial Eden, a paradise, a state of grace and unity with nature, there's a fall from grace into a state of pollution as a result of eating from the tree of knowledge, and as a result of our actions there is a judgment day coming for us all. We are all energy sinners, doomed to die, unless we seek salvation, which is now called sustainability. Sustainability is salvation in the church of the environment. Just as organic food is its communion, that pesticide-free wafer that the right people with the right beliefs, imbibe.

Eden, the fall of man, the loss of grace, the coming doomsday---these are deeply held mythic structures. They are profoundly conservative beliefs. They may even be hard-wired in the brain, for all I know. I certainly don't want to talk anybody out of them, as I don't want to talk anybody out of a belief that Jesus Christ is the son of God who rose from the dead. But the reason I don't want to talk anybody out of these beliefs is that I know that I can't talk anybody out of them. These are not facts that can be argued. These are issues of faith.

And so it is, sadly, with environmentalism. Increasingly it seems facts aren't necessary, because the tenets of environmentalism are all about belief. It's about whether you are going to be a sinner, or saved. Whether you are going to be one of the people on the side of salvation, or on the side of doom. Whether you are going to be one of us, or one of them.
tuesday may 2, 2006
nagin gets on the bus

The old Nagin plan saved busses for a rainy day.
Mayor Ray Nagin unveiled a new evacuation strategy for New Orleans on Tuesday that relies more on buses and trains and eliminates the Superdome and Convention Center as shelters.
why satire has a short shelf life
No, we don't mean George S. Kaufman's quip that "satire is what closes on Saturday night."
It's that American society outruns satirists' ability to conceive absurdities before they come true. Exhibit A is the media world of "Network" which was once a joke, but is now our reality.
One writer found out the absurdities of academia are outrunning satire:
I RECENTLY did some research for a satirical novel set at a university. The idea was to have a bunch of gags about how colleges prostitute themselves to improve their U.S. News & World Report rankings and keep up a healthy supply of tuition-paying students, while wrapping their craven commercialism in high-minded-sounding academic blather.

I would keep coming up with what I thought were pretty outrageous burlesques of this stuff and then run them by one of my professor friends and he'd say, Oh, yeah, we're doing that.

One of my best bits, or so I thought, was about how the fictional university in my novel had hired a branding consultant to come up with a new name with the hip, possibility-rich freshness needed to appeal to today's students. Two weeks later, a friend called to say it was on the front page of The Times: "To Woo Students, Colleges Choose Names That Sell." Exhibit A was Beaver College, which had changed its name to Arcadia University. Applications doubled.

I also had created a character, a former breakfast-cereal executive who returns to his alma mater as vice president for finance (to give something back) and tries to get everyone to call the students customers. It turns out Yale was already doing that.
Read it all; it's funny. But also frightening because those molding our nation's best minds are such pompous, oblivious fools.
why he gives us the willies
In my book, it should be a disqualifier in public office for someone who thinks that they are above the Constitution. And a person who openly admits that he has found a superior concept to the Constitution has displayed an arrogance that is jaw-droppingly brazen. Guess who said this?

"I know that money corrupts … I would rather have a clean government than one where, quote, First Amendment rights are being respected, that has become corrupt. If I had my choice, I'd rather have the clean government."

If you guessed John McCain, you would be correct.
yesterday, but guess where?
Iran. And they were not there to cheer the government.
10 questions for "24"
For fans only. No one else will care.
absent numbers
Certain LA middle and high schools reported 27 percent absentee rates because of yesterday's Latino walkout. This compares to a 10% absentee rate on a equivalent Monday last year.
Consider that: on a normal school day in certain LA school, one in ten students is missing. Which made me wonder how that compares nationally. Nebraska, Wisconsin and Indiana report attendance at 95%. Boston public schools only get 78% of their students to show up.
In California, schools receive funds based on student butts in seats, and it's calculated by the day. If your child has an unexcused absence, the school gets docked. As parents, we rarely took our kids out of school for vacations or other reasons, but if we did, we were sure to call in sick to prevent the school being penalized.
LA big absences yesterday will cost local schools big dollars, unless, of course, 27 percent called in sick.
white guilt and how america fights wars
From Shelby Steele:
...people stigmatized with moral crimes--here racism and imperialism--lack moral authority and so act guiltily whether they feel guilt or not.

They struggle, above all else, to dissociate themselves from the past sins they are stigmatized with. When they behave in ways that invoke the memory of those sins, they must labor to prove that they have not relapsed into their group's former sinfulness. So when America--the greatest embodiment of Western power--goes to war in Third World Iraq, it must also labor to dissociate that action from the great Western sin of imperialism. Thus, in Iraq we are in two wars, one against an insurgency and another against the past--two fronts, two victories to win, one military, the other a victory of dissociation.

The collapse of white supremacy--and the resulting white guilt--introduced a new mechanism of power into the world: stigmatization with the evil of the Western past. And this stigmatization is power because it affects the terms of legitimacy for Western nations and for their actions in the world.

In Iraq, America is fighting as much for the legitimacy of its war effort as for victory in war. In fact, legitimacy may be the more important goal. If a military victory makes us look like an imperialist nation bent on occupying and raping the resources of a poor brown nation, then victory would mean less because it would have no legitimacy. Europe would scorn. Conversely, if America suffered a military loss in Iraq but in so doing dispelled the imperialist stigma, the loss would be seen as a necessary sacrifice made to restore our nation's legitimacy. Europe's halls of internationalism would suddenly open to us.
may day cookoos and tough love
From Ask Mom:
Here's one thing most Americans would support. Let's make it a crime for Moonbat Victimology Leeches to appear at these events. Like Cuckoos putting their eggs in the other birds nests, the left keeps trying to hijack real people's issues. It's tacky, insensitive and selfish. Plus the polyester-clad union drones looked drab and unhealthily pale next to the stylin' Hispanics. We've got to lose them all:

The burka wearing supporters of some jailed Islamic terrorist. The pug-ugly man-hating radical feminists. The union apparatchiks with their glossy banners. The socialist workers and their smeary, unintelligible tracts. The race-baiting black thugs. Not to mention the truly despicable, two men in Nazi uniforms. Even the LaRouchies gave them a wide berth.

I did see people trying to squelch dissent. I heard race, class and gender bigotry. I saw camera hogging and rudeness and one quickly aborted attempt to destroy a sign. Not by the cops, press, conservatives, marchers or even the evil Nazi white guys. No, Seattle, it was your own spoiled and willful toddlers, the classic liberals, doing the dirties. They came to a party without an invitation and tried to trash the place when they weren't treated like stars.
sad and spooky
Japan's falling population means fewer kids to buy toys, so:
That has led the toy companies to turn to adults as potential customers.

Take the business Tomy, which had a world wide hit with the children's robot toy Transformers.

One of its latest lines is a doll that is selling very well to adult women, especially women over the age of 60.

The talking robotic doll tells its owner how much it loves her and welcomes her home when she walks back into the house.

The majority of buyers are retired women who live alone.

"Many elderly people buy these dolls, they think the dolls are actual grandsons and granddaughters," says Yuko Hirakawa from Tomy.

"You can speak to the doll and she will tell you she loves you so much. If you hold the doll, the weight is the same weight as a small infant."
immigration checkmate
...Wouldn't it then be natural to expect these future Americans to understand that U.S. citizenship carries as many responsibilities as rights?

In a country that is increasingly multiethnic and multiracial, it no longer makes sense to rely on bilingual government documents and services for a particular ethnic group. Such duplication is expensive and hampers English immersion. It's also the road to tribalism, whose bitter fruits we know well from the Balkans to Rwanda. Those who now march professing their desire to become Americans must quickly learn the English language, as have hundreds of past immigrant groups.

As American citizens, newcomers must also realize that no nation can remain sovereign without controllable borders. So Americans would hope that they also would support border enforcement of their new country. Employer sanctions, more guards and a barrier will start to end the present unworkable system that led to their own ambiguous status in the first place.

Something is terribly wrong when thousands of skilled engineers and doctors from Canada, India and Mexico cannot easily obtain legal citizenship, while those who cut ahead by the millions and cross the border illegally almost find it de facto.
monday may 1, 2006
moderate arab voices
Yes, they exist. Here's a column on Zarqawi from Asharq Alawsat, an independent Arabic Daily, by Diana Mukkaled:
Perhaps al Zarqawi sought to transmit coded messages to his supporters, as some analysts said. Or, he might have wanted to prove that his leg had not been amputated and that he has not been injured as previously reported.

Without a doubt, al Zarqawi failed to realize that his severed leg or his injury or his blurred facial features has played a major part in creating his mythical image. Denying them by appearing on our television screens has only made us seen him for what he really is: a terrorist like many others.
under the radar
Three democratic elections, an improving Iraqi Army, a climbing GDP — Iraqis have accomplished a great deal. Don't expect the critics to admit it, but in ten years we'll be swamped with books with titles like "Slow Victory" which reveal how Iraq "triumphed below the radar" over terrorists and tyrants.

One literary wrinkle to anticipate: Many of the revelatory tomes will argue the Iraqis triumphed despite the Bush Administration. These books will imitate the books written in the immediate post-Cold War which portrayed President Reagan as an evil if amiable dunce who just happened to be in the White House when the Soviet Union finally collapsed. The Reagan Doctrine? Pshaw. Gorbachev won the Cold War. (Of course these tomes either ignored or underplayed the 1983 "Euromissile" crisis where Reagan defeated a Soviet military-political gambit designed to break NATO. BUt that's another post.)
Joe Biden, imperialist
Sen. Joe Biden, senior Democrat on the Senate Foreign Relations Committee, proposed Monday that Iraq be divided into three separate regions — Kurdish, Shiite and Sunni — with a central government in Baghdad.
Given that Iraq has an elected government and a voter-approved constitution, who is Joe Biden to be telling them how to run their country?
coffee makes you say "yes"
If you want to bring someone around to your way of thinking you should make sure they've got a cup of coffee in their hand, according to research showing that caffeine makes us more open to persuasion.
may day remembrance of communism's victims
From Catallarchy.
law for dummies
no saudi flags in german brothels
A German brothel seeking to drum up business during the World Cup has been forced to remove the national flags of Saudi Arabia and Iran from an array of flags on its facade after threats from Muslims saying it was insulting their faith.

It must have seemed like a good idea at the time. Europe's largest brothel, the Pascha in Cologne, which incidentally claims to be the world's only brothel with a money-back guarantee for dissatisfied customers, attached the flags of all 32 nations competing in the World Cup to its façade in a bid to demonstrate international flair and attract custom during the tournament this summer.

A giant poster covering the side of the seven-story, 126-apartment building showed a friendly-looking blonde woman lifting up her bra above the slogan "A Time to Make Girlfriends", in a play on the World Cup's official slogan "A Time to Make Friends." Right beneath her pink panties were posters of the flags, including those of strictly Islamic Saudi Arabia and Iran.
Oh, those sophisticated Europeans.
why japan is shrinking
In a nation where a chronically low fertility rate is causing the bottom to fall out of the baby-birthing business, this fishing community of 17,000 was forced to mothball its only maternity ward last month after losing its last local obstetrician. Now Yamauchi and 57 other expectant mothers here have to make do with temporary obstetricians flown in from another island on Mondays -- when they attend from 10 a.m. to 5:30 p.m. before boarding evening flights back home.

Pregnant women are being asked to give birth at faraway regional hospitals and babies are unlikely to cooperate with their new deadlines. If Yamauchi or the others go into early labor, they have been warned to expect an emergency helicopter ride across 40 miles of water to the nearest functioning maternity ward. "A helicopter! Can you believe it?" Yamauchi exclaimed, clutching her belly with a nervous laugh.
florida school voucher vote
...comes up today.
sorry state of punditry
Oil demand is up. Supply is down. So why are prices rising?" -
Tim Russert, Sunday, April 30, 2006.
For a roundup of truly insightful commentary on gas prices and politics, go here.
bird flu hits florida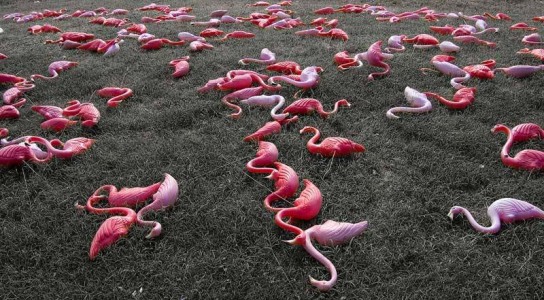 From Maggie's Farm.
dissent nonsense
Democrats are putting words in Thomas Jefferson's mouth. Again.
Mark Steyn writes another hilarious column:
John Kerry announced this week's John Kerry Iraq Policy of the Week the other day: "Iraqi politicians should be told that they have until May 15 to deal with these intransigent issues and at last put together an effective unity government or we will immediately withdraw our military."

With a sulky pout perhaps? With hands on hips and a full flip of the hair?

Did he get that from Churchill? "We shall fight on the beaches, we shall fight on the landing grounds, we shall fight in the fields and in the streets, we shall fight in the hills; we shall never surrender, at least until May 15, when I have a windsurfing engagement off Nantucket."

Actually, no. He got it from Thomas Jefferson. "This is not the first time in American history when patriotism has been distorted to deflect criticism and mislead the nation," warned Sen. Kerry, placing his courage in the broader historical context. "No wonder Thomas Jefferson himself said: 'Dissent is the greatest form of patriotism.' "

Close enough. According to the Jefferson Library: "There are a number of quotes that we do not find in Thomas Jefferson's correspondence or other writings; in such cases, Jefferson should not be cited as the source. Among the most common of these spurious Jefferson quotes are: 'Dissent is the highest form of patriotism.' "